Laying the foundation of a business might be easy but to run it successfully, you need to keep up with its ever-growing demands. What you really need is more help. You essentially require someone who can take over the workload of everyday repetitive tasks. 
A virtual assistant can be a useful resource for handling routine tasks and reducing your workload. In fact, hiring a virtual assistant is often a recommended strategy for busy entrepreneurs looking to streamline their operations and focus on the most important aspects of their business.
It stands true for any business owner who is conscious of the value of productivity and efficiency and wants to utilize their time for fresh challenges and powerful opportunities rather than routine non-core tasks.
Most people think they can handle it all, especially when running a small business. This particularly happens when finances are low or possession may be an issue. Little do they know that they are heading toward a meltdown.  
If you're thinking twice about taking the plunge, you are at the right place. This feature highlights the top ten benefits of hiring a VA along with a checklist to aid you during the hiring process. By the time you are finished reading this blog post, you will know exactly how hiring a VA can add more value to your business.
6 Key Responsibilities Of A Virtual Assistant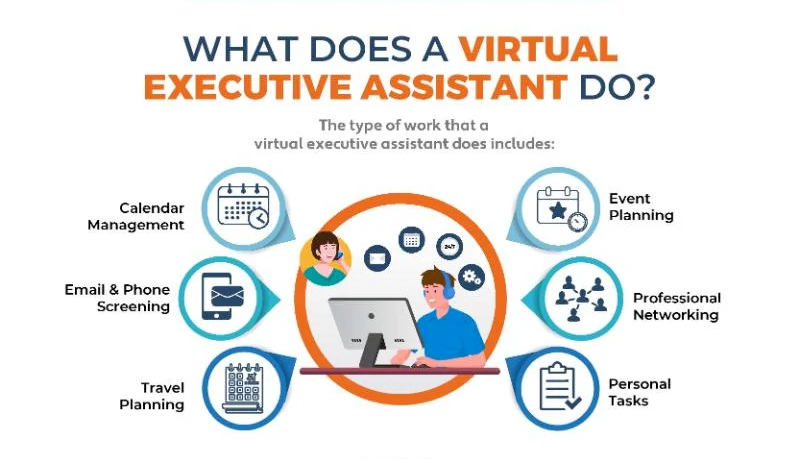 A virtual assistant owns multiple skill sets and is responsible for several recurring tasks that play a pivotal role in structuring and running any business. Here is a compilation of 6 essential tasks that a virtual assistant can help you with.
I. Bookkeeping
Since you got lucky with a burst of client recommendations, keeping up with your company's bookkeeping and invoicing is becoming harder. Consider luck knocking again as these are two of the most important responsibilities and traits of a virtual assistant. 
A vigilant VA will be detail-oriented, and proficient in accounting and data entry to keep track of your money, expenses, and revenue so that you know where the money is at all times. They will keep a tab on the finances of the company which may include cash flow statements, bank reconciliation, and profit/loss statements.
II. Scheduling And Calendar Management
Managing schedules is another top duty in a virtual assistant's list of tasks. Know that you have the right person for your business if one of the strong points of your applicant is scheduling and calendar management.
This will include scheduling and managing your travel arrangements, as well as events and conferences. The VA will also be responsible for booking flights, hotels, rental cars, and more for you and the clients. Alongside that, keeping track of all the details associated with these appointments will also be a part of their responsibility so that they go without a hitch.
Managing time zones and work hours, prioritizing low-value and high-value tasks, and keeping up with the holidays all come under the umbrella of calendar management. 
III. Customer Service
Customer service is a time-consuming yet critical part of any business. This makes it a major reason why you hire a VA. You need a person who can deal with multiple clients at a time and can handle any kind of business-related queries from existing and potential customers. 
A VA is responsible for understanding aspects that make all the difference in keeping customers happy and coming back for more. 
Do's Of Customer Service
·         Prompt response
·         Clear and precise communication
·         Regular follow up
·         Valuing customer feedback
·         Be grateful
Don'ts Of Customer Service
·         False promises
·         Letting emotions get in the way
·         Avoiding taking responsibility for mistakes
·         Treating customers differently
·         Making things complicated
Your potential candidate should know the company policies and procedures and what it takes to be an excellent customer service representative. They should be vivid in using different customer support channels, emails, telephone calls, chats, and more.
IV. Social Media Management
Social Media has become an inevitable part of the business world. And why not, it shows the world the la di da side of your brand. So to keep up with that image, you need a person who is capable of handling how it needs to be handled– keeping up with the trends.
Using appropriate hashtags, sharing useful content on platforms like Twitter and Instagram, and posting timely updates about new products or services that will help boost sales are all part of the VA's responsibility.
Your candidate should be an expert who knows how to keep up with the joneses and their social media accounts.
V. Email Management
Email management is the most crucial task of a Virtual Assistant. The responsibility requires top-notch correspondence and communication skills so that your business doesn't keep its customers waiting for days. Organizing and structuring the system for efficiency is a part of email management.
This may include the capability to research well so that crafting a mail with the right tone to carry out meaningful conversations between potential clients and customers can be done without delays. As more tech is being leveraged into marketing and administrative services, being familiar with email marketing tools like MailChimp or Sendinblue will be a great plus.
VI. Organize Customer Databases And Other Documents
In addition to bookkeeping, email management, and calendar keeping, a VA's core responsibility is file sharing and management and organizing customer databases and documents in general.
If your business has several different databases for its clients, then a virtual assistant can organize them so that they are all easily accessible. This is especially helpful when it comes to maintaining accurate records about each client's history and preferences. 
A virtual assistant can also help with other documents such as invoices or contracts that need to be kept up-to-date across multiple channels.
Let's look at some reasons why you would want to hire a virtual assistant.
10 Benefits Of Hiring Virtual Assistants
When newer formats of working rolled out after the pandemic, virtual workers became the rage. With countless benefits acclaimed to virtual working, we can say with surety that this rage is here for good.
We thought discussing the top 10 benefits of hiring a virtual assistant would be enough to show you what you've been missing out on. So here's the list:
What is a Virtual Assistant & How One Can Benefit You
1. You Can Concentrate On Other Core Competencies Of Your Business
You may be able to multitask efficiently in terms of everyday behavior. But when complex task management arises that involves achieving business goals, the brain just won't juggle effectively.
When a virtual assistant takes over the admin tasks, it is a great opening for you to grow your business. A non-tied-up brain allows you to focus on core competencies. This all while not having to worry about daily operations and managing resources.
The administrative assistant can help manage the routine business operations, freeing up time for you to focus on what matters most: exploring new opportunities and effective strategic partnerships. This in return is beneficial to both your company as well as its customers.
2. A Virtual Assistant Is Cost-Effective
Hiring a virtual assistant is extremely beneficial for small business owners, entrepreneurs, or solopreneurs in terms of being cost-savvy. Having started a business on a small budget, they are always on the lookout for cost-effective procedures. 
A virtual assistant can be that and more for businesses that need temporary help but don't have the budget for hiring a full-time employee. A virtual assistant is a win-win situation, particularly in such scenarios.
Did you know that you can hire a VA for just a fraction of the salary you might have to pay to a full-time employee? Then there are certain expenses associated with hiring someone full-time such as office space, employee benefits, bonuses, paid leaves, services and equipment costs and so much more which get slashed when you hire a virtual assistant. 
A virtual assistant is an employee with no strings attached, as we would like to call it.
3. Welcome More Energy And Fresh Ideas To Your Venture
It's hard for a person decked up in mundane and low-value tasks to think outside the box or come up with something completely different from what they've done before. To break that wall, you need time to think and a mind that is free from unfinished tasks looming.
But hiring a virtual assistant is one way we can do just that because you never know how creative your virtual assistant may turn out to be. They bring new ideas to the table that you haven't thought of yet. Even if they don't end up solving problems differently than you would, their energy and enthusiasm can help give your ideas extra momentum.
4. Enables Better Time Management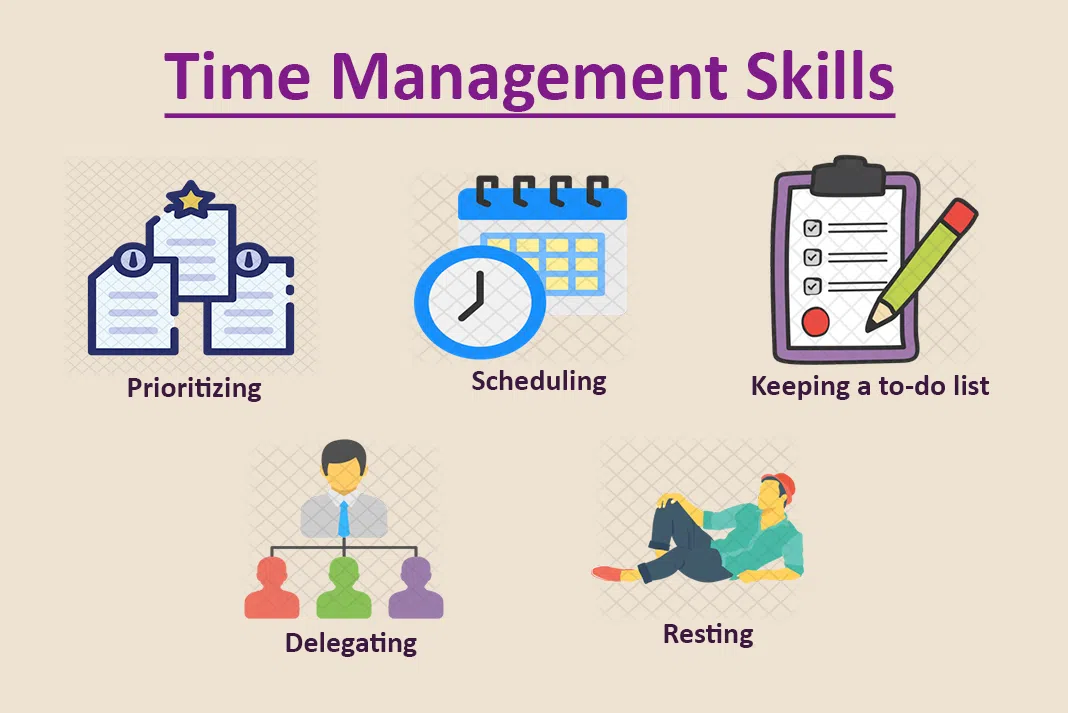 Time management is the key benefit that a virtual assistant brings to the table. Virtual assistants are trained to work in an organized, planned, and scheduled manner so that they can maximize business productivity in a given period.
This enhanced productivity will prove to be extremely beneficial for you and the whole organization. It will enable you to delegate tasks quickly and efficiently so that you can focus on your core business and not worry about completing those daily tasks. 
An urgent and unexpected task that sprouts out of nowhere can make a big dent in your planned schedule. With a capable VA around, this becomes the least of your worries. 
5. Maximum Flexibility In Availability
The beauty of hiring a virtual assistant is the go-with-the-flow. Flexibility in availability is one of the key benefits of hiring a virtual assistant. Virtual assistants can work from anywhere. No matter what time zone you're in, they'll always be available and ready to help out.
Since these independent contractors work remotely, the efficiency lost in commute time can be utilized in doing something more productive. This also adds to the aspect of being more available and able to carry out more tasks.
Staying connected is also not an issue regardless of their location since they are just a Zoom or Google Meet call away.
6. The Client Remains The Centre Of Attention
When you hire a virtual assistant, you can put all your energy into focusing on what matters most: your client's needs. A customer focus requires deep studying of the anatomy of what the customer needs and then building a strategy to follow it.
This all and more can be done when you don't have other day-to-day tasks to look after. One of the gigantic benefits of hiring the right virtual assistant is providing the customer with a great experience so he builds loyalty with your company.
Your hired virtual assistant helps you in this aspect in two ways. One by providing excellent customer support and two by letting you focus on what you do best for the company.
7. Reduces The Burden Of Hiring A Permanent Staff Member
The hiring process of a VA is less taxing on time, efficiency, and finances. You won't have to deal with performance management—it's all handled by the VA who has years of experience working in companies just like yours. 
Full-time employees may require weeks of additional training if not months. On the other hand, virtual assistants are already trained, especially if you hire them through virtual assistant service providers like us. At Zirtual, our virtual assistants are fully trained to carry out common administrative tasks as well as specialized tasks.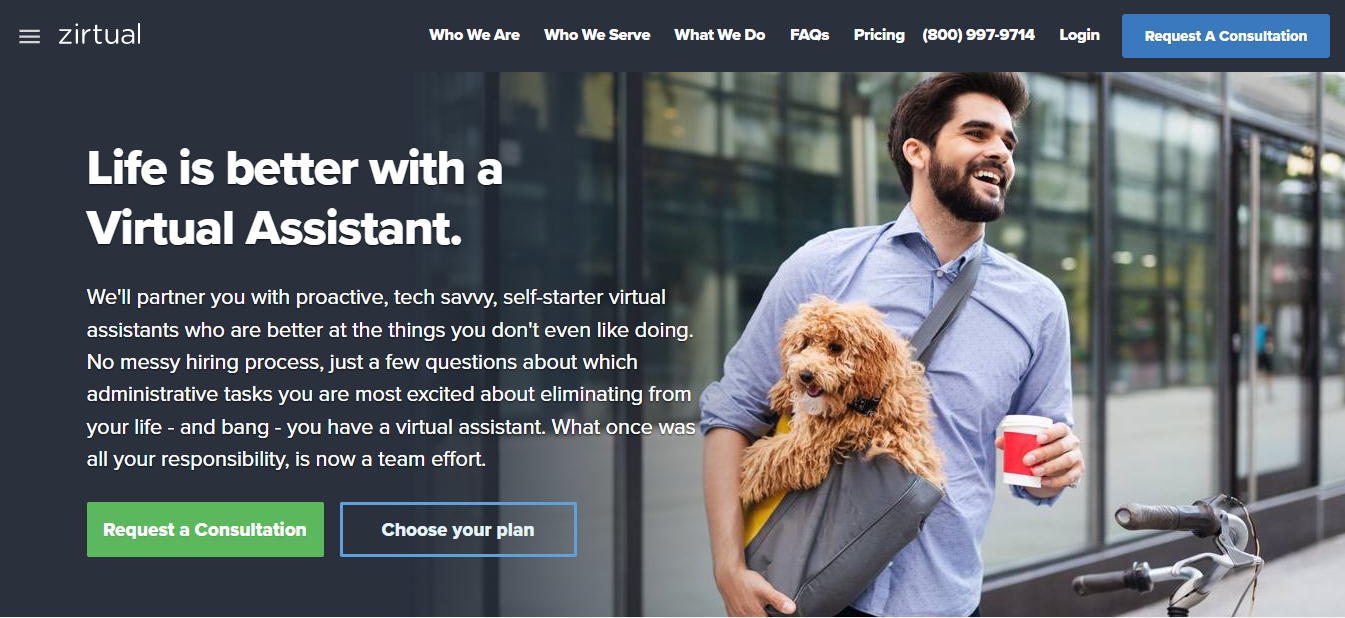 Based on your requirements, our dedicated account managers will find virtual assistants for you who have done similar work, possess the required skill set, and are ready to start right away. There are no distractions as well. All of our VA's energy will be focused on the work, not on the regular office gibberish that gets in the way of business success.
8. Virtual Assistants Can Help Improve Customer Service
Having certain customer service goals? Your virtual assistant can help. They can answer customer support and provide customer support assistance via multiple communication channels including social media portals, the company's website, email, and phone calls.
This is especially helpful if you're selling products online. A lot of people don't want to deal with salespeople on the phone or even via email. Having someone who is accessible 24/7 via social media or live chat to cater to customer support requests can be very beneficial. 
Customers find this bump-free accessibility to the business extremely helpful. This aids the brand build relationships, which in return shoots the customer retention rate. 
9. Access To A Wide Range Of Specialties
Virtual assistants can help with more than just secretarial and personal tasks. They may have the technical expertise to help you with content creation, market research, project management, data analysis, and other similar specialized tasks.
Most virtual assistants can provide general support in any industry but they can be much more than that. If you want a part-time graphic designer or someone who can handle your WordPress website, then finding yourself a virtual assistant who has these specialized skills will save you from the troubles of hiring a full-time resource for these jobs.
10. More Quality Time For Personal Affairs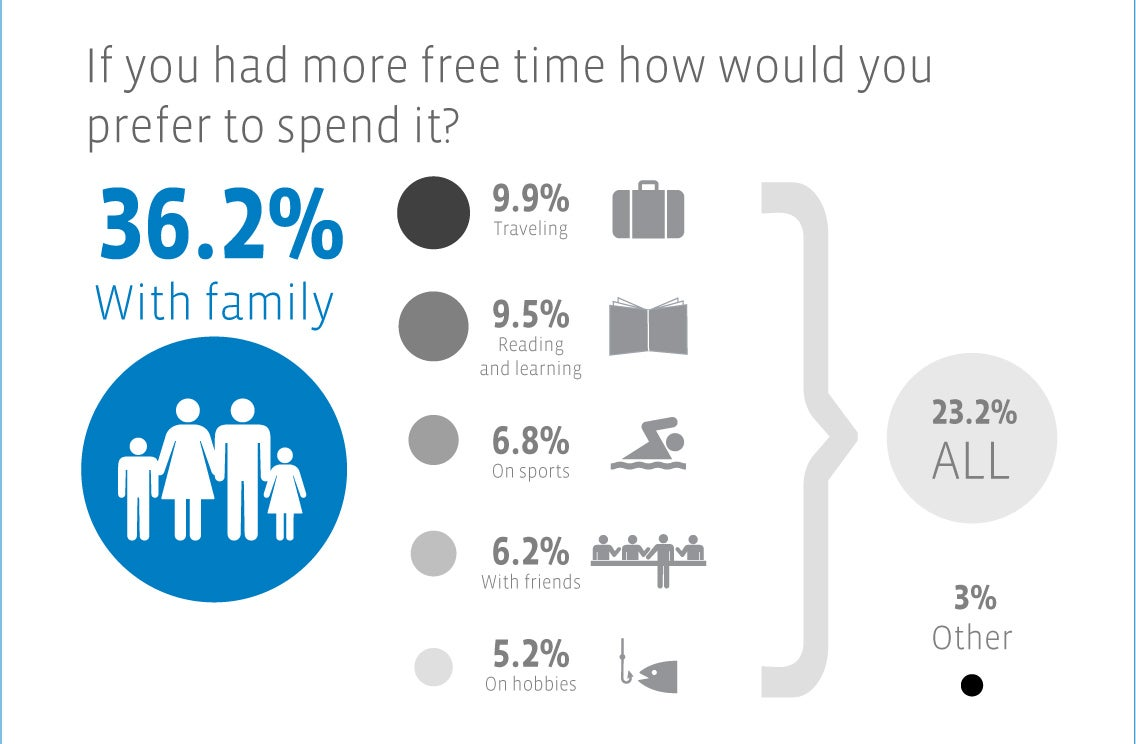 Hiring a Virtual assistant resonates with your mental well-being. Running a successful business certainly does not mean all work and no play. Since your workload is shared now by hiring a virtual cum personal assistant, you can say goodbye to late nights at the office and spend more devoted and relaxed time with family and friends. 
Even if you are alone, your me time would mean being present with yourself, your mind, and your body without being guilt conscious. You can pursue your interests and hobbies and focus on taking care of yourself physically, mentally, and emotionally. Or that dream vacation you've meant to take, yes, you can finally book the tickets since you have an executive assistant to take care of office matters by your side.
Now that you are well-versed in the advantages of having a virtual assistant on your team, let's look at the key considerations when choosing one.
Virtual Assistant Hiring Checklist – 5 Essentials
Here is a virtual assistant hiring checklist that will help you get through the hiring process in a breeze. And your present will be an expert-level virtual assistant that can help you focus on the real stuff.
A. List The Tasks That Need To Be Delegated
Be clear about the goals for hiring a VA. Do you require assistance in administrative work or are there other routine tasks that must be done, like web design and development or even content writing? 
It is important to think through and create a comprehensive list so that the person hired can have relevant expertise and an essential skill set for the delegated task. Also remember, all the tasks should be specific and measurable so that the candidate has clarity about their job description.
B. Set A Budget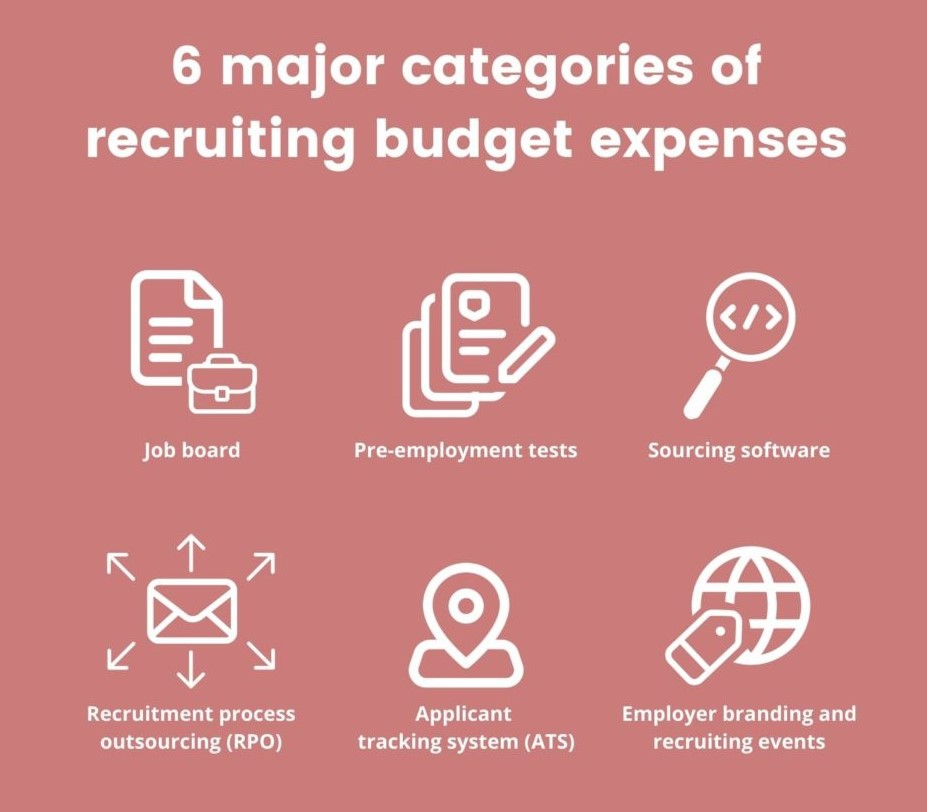 If you're looking to hire a virtual assistant, it's extremely important that you set a budget. Having said that, good market research will give a clear idea about the expected salary range. You can either hire a full-time VA or a task-based VA at an hourly rate basis depending on your requirements and finances. 
A good budget will expose you to an experienced VA and will save considerably in terms of training costs. It will be a trade-off in the long run as an expert will help you achieve for your business what an amateur won't. Remember if you pay peanuts, expect to get monkeys.
C. Are You Both On The Same Page?
Most people might not even be aware of this point, but it has a holding much higher than the others on the checklist. 
Find someone who fits your personality and style of working. Don't forget to add a personality test to the interview. This step will help you gain leads to what you are looking for and see clearly whether you or your candidate are on the same wavelength or not.
Only then you both will be able to work in perfect harmony. Otherwise, this forced co-working arrangement won't work for long. Lastly, don't ignore your gut because it is always telling you something very important. 
D. Geologically Set The Boundaries
It is crucial to discuss expectations, deliverables, and time management in advance with your virtual assistant. You should know what you need from the virtual assistant and exactly how they will help you so that there are no surprises later on.
Time Zones: If your VA has a different time zone than yours, come down to an agreement on a feasible time or find a way around it by setting up recurring meetings or communicating via email and/or phone calls.
Work Hours: Make sure that both parties agree on when the work is scheduled for completion—and if it needs to be completed in certain time blocks. It might be that your VA may need more flexibility than others; consider whether this applies to them as well.
E. Put The Capabilities To Test
If you are still uncertain about the candidate's skills, put their capabilities to a simple timed test. The main purpose of this step is to see how well they perform and what kind of pressure can they take while handling common tasks. These tests can include:
Typing speed test
Replying to emails
Setting up a schedule
Content creation for social accounts
Software and communication tools test (Asana, Slack, Trello, etc) 
If there are any issues with their performance or if they don't meet your expectations, move on to the next candidate immediately who is capable of performing duties smoothly and efficiently. However, if everything goes well on your end then you have a keeper out there.
Conclusion 
Don't worry, nobody can steal your thunder. Your business is your show only. It's just the crew you are adding so that you can deliver exceptionally. Hiring a virtual assistant is nothing short of an extremely beneficial move for your business growth. 
It's an investment in your business that will pay off in the long run by saving you time and money. All of this while giving you more control over the day-to-day operations of your company. So if you are looking for reasons why hire a virtual assistant, consider these ten great benefits that can benefit your business.
At Zirtual, we understand the power of having a passionate VA for your unique needs. Whether you are a solopreneur or an entrepreneur, our talented and fully-trained virtual assistants know exactly what, when, and where you need substantial virtual assistance. Get in touch with us right away to see how our virtual assistant services can help you take your business to new heights.