As an overburdened solopreneur, you may understand the value a virtual assistant can bring to your growing business. We are sure you are capable of wearing many hats but why burn yourself out in daily administrative tasks if you can hire a virtual assistant for extra help?
In the modern business world today, admin assistants have made their place and are well in demand. While a competent VA can help you zap the productivity that your business needs, finding one is easier said than done as this part can be quite taxing itself. And since this is not an in-flesh thing, it does come with certain risks.
So where and how do you find a VA who is skillful and understands their place and value in your business?
For all those looking to hire a talented virtual assistant, this feature is the best guide you will find to know all the intricacies involved in the process. By the end of this article, you will be familiar with the steps involved in hiring a virtual assistant and the best places to find one.
Why Do You Need To Hire A Virtual Assistant?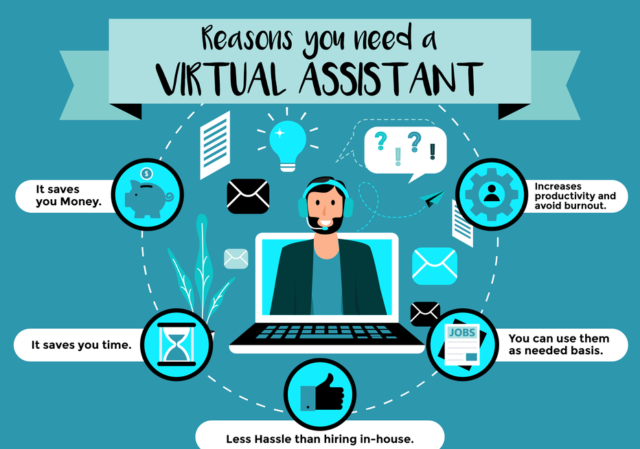 A daily overwhelm that you go through during work, tossing and turning in bed while thinking of the next day's to-do list of tasks. And when you are overburdened, you miss out on essential tasks, which leads to more mistakes hurting your reputation. 
This is a mayday signal and your cue to hire your first virtual assistant for managing a wide range of business as well as personal tasks. Let's look at the bigger picture, shall we?
I. You Need To Get More Things Done To Take That Graph Up
A brilliant business idea and hard work – you thought this was all you needed to make your business reach the dream spot. It may take up more than that. To see it run on a flourishing path narrows down to how well you are managing it.
Management alone is simply not possible especially when you don't want your business growth to stagnate. When you miss out on meetings with existing and potential clients because you are too tied up in your day-to-day schedule, it is time to hire a virtual assistant for these daily tasks.
II. You Are Not Jack Of All Trades
To get things done in a more streamlined approach, it is time to fill the expertise gap. Hiring a dedicated virtual assistant can fill up skill gaps where you are unable to cope. The thing is that you don't have to know everything. 
You do yours, let the experts handle theirs. And that is the cleverest way to go about it. From email correspondence to calendar keeping or social media handling to customer service, there is a lot to do and to be done.
III. Time Management Is A Big Snag
As a new business owner or a solopreneur, don't put yourself in the mill to work for more than 12 hours. The growth of your business is directly proportional to managing your time effectively.
This is only possible when you give up some of that control and let others take over. For that, ask yourself how much of your time is tangled up in administrative work. Analyze and decide what kind of work is taking you toward growth faster and giving you a better return on investments. An honest answer will open new doors for your business.
Now you know exactly what difference a virtual assistant can make for you, let's take a look at how to find one.
7 Essential Steps For Hiring An A+ Virtual Assistant
It is time to metamorphose your repetitive tasks into a team effort so that you are fully focused and devoted to the potential growth your business needs. 
Here are 7 essential steps to hiring a specialized virtual assistant for your team. These foolproof steps will be your path to hitting a jackpot.
1. Get In Touch With Your Requirements
Analyzing your prerequisites is the smartest way to go about it. This will save you from a lot of misunderstandings, unfavorable conditions, and a particularly higher turnout rate. It will be your first step toward hiring a virtual assistant. 
Make a list of your requirements. Answering these questions will help you in making the list.
Why are you hiring a virtual assistant? 
What qualifications will the job require? 
What are the specific areas where you need the virtual assistant to take charge? 
Also, make a list of the job responsibilities and requirements. Include everything that you expect from the virtual assistant. This prepping-up will help you screen applicants better.
2. Set The Salary Range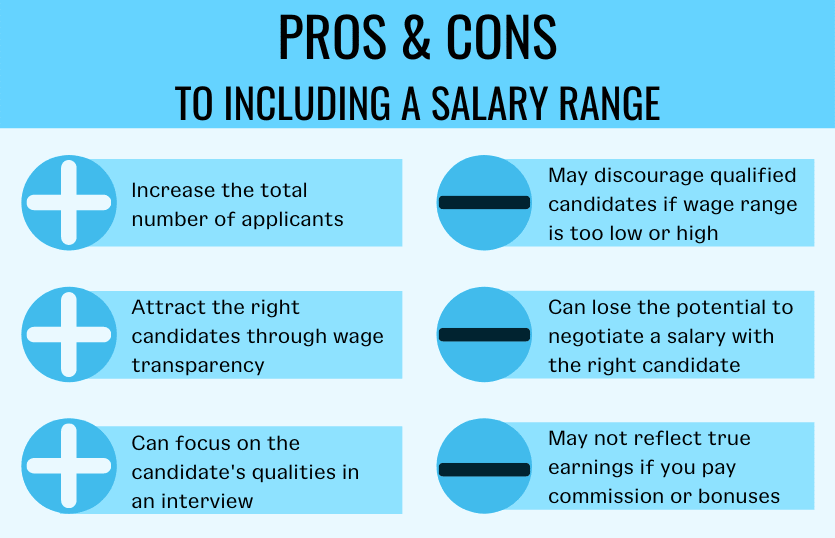 Deciding your salary range is an essential part of the whole VA hiring process. This virtual assistant cost will be based on the scale of your business, the expertise and experience of the virtual assistant, and the market dynamics. Also, decide whether you want to hire virtual assistants at an hourly rate or as full-time employees at fixed wages.
A good way to find the expected salary of a virtual assistant is via Glassdoor. Specifying the pay you are willing to offer in your job post will help you avoid applicants who won't be befitting for the job. This will save an enormous chunk of effort and valuable time.
3. Come Up With A Hiring Plan
This may be the most important part of the whole hiring process. A solid recruitment plan will help you get in touch with exceptional VA talent who will assist your business to grow exponentially.
Recruitment strategy involves the process you will adopt, the places you will look for, and the methodologies you will use to attract the talent aligning with your core business goals.
Every good hiring plan kicks off even better with market research. Get reliable insights through market research, then proceed with the paperwork based on its findings. Create all the necessary documentation. This involves: 
Questionnaire 
Evaluation form 
Recruitment form 
Training document 
Attractive and clear job description
 
Start with a highly relevant and precise job title. Include all the relevant information including job responsibilities, salary range, and the skills that you are looking for. 
4. Post The Job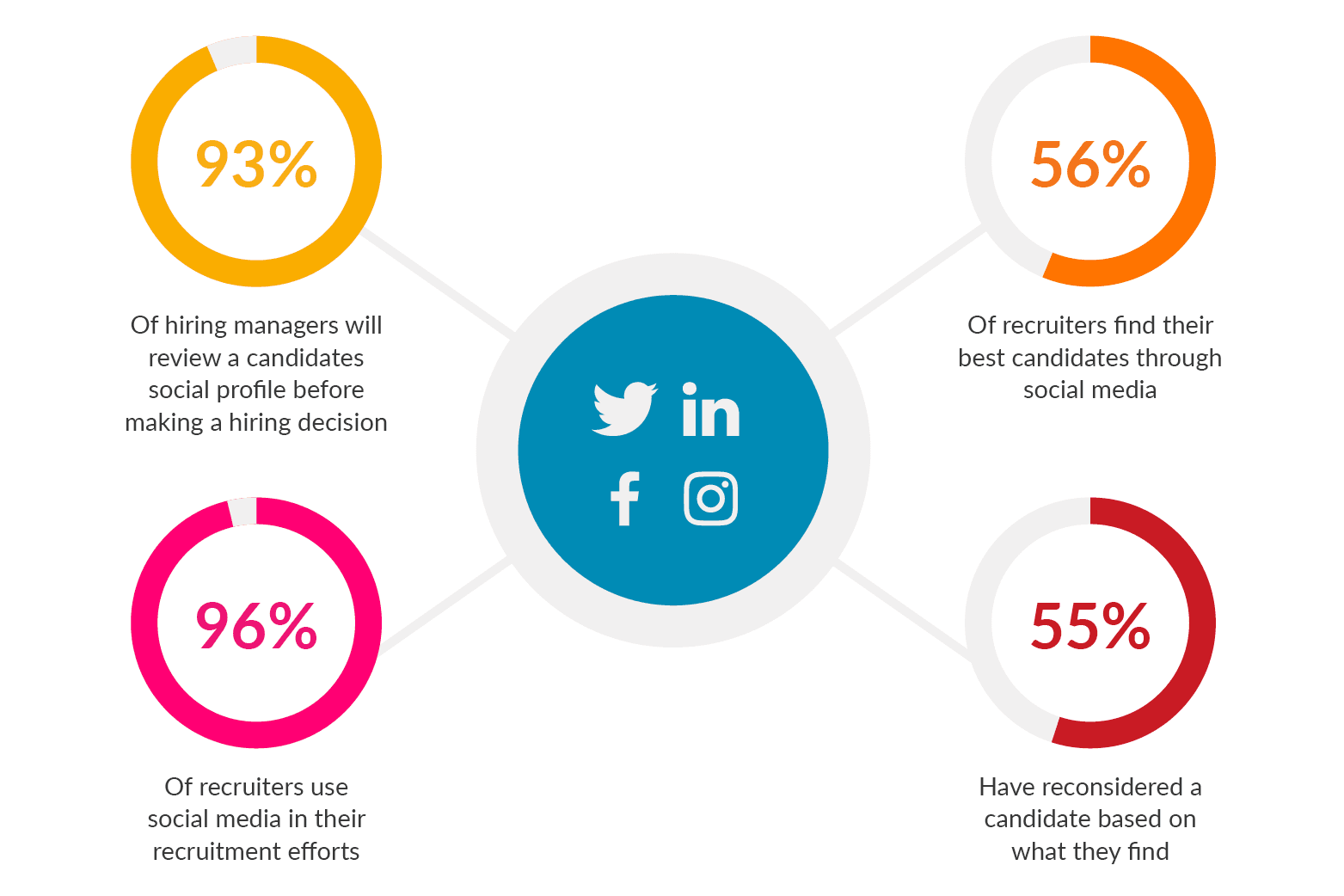 Once you have an impressive job ad ready, it is time to make it heard. First, we suggest posting it on your company website. Then take it to social media to have a bigger reach.
Post the job ad on your company's Facebook, Instagram, and Twitter accounts. Running ads will also make the job post more visible. But it will require some extra budget. 
You can also reach out to job recruitment websites like Indeed and Glassdoor or professional networking sites like LinkedIn and Xing. If you have a limited budget, you can skip the premium job posting. A limited budget does not shut doors completely. You can still post for free on the same job boards though with limited circumstances.
Freelance websites are also a great place to look for specialized virtual assistants on a freelance basis. But the most effective place to find quality VAs is Zirtual. At Zirtual, we understand the value of time and how the whole hiring process is no picnic for individuals. 
To save you from all these inconveniences, we have hand-picked a team of highly capable virtual assistants after a rigorous recruitment process. With our constant skill development activities, our proficient team of pre-vetted VAs ensures a smooth and hitch-free journey of virtual assistance for you.
5. Shortlist Potential Prospects
Your posted ad got a great response, and you are flooded with a handsome amount of applications. Now what? 
It's time to narrow down potential prospects. You need to pay utmost attention to their previous work experience and the set of skills they possess. Remembering this part is crucial for the interview phase as well.
Shortlist the candidates that have relevant industry experience and possess the skill set that you are looking for. Also, pay close attention to potential red flags like frequent job switches and employment gaps. To narrow down the right candidates, you can also verify their details by reviewing their LinkedIn profiles.
6. Interviewing And Testing
Once you have shortlisted qualified candidates for the virtual assistant role, start scheduling interviews. Do not accept anything less than a video interview. Break the ground with the first five applications with advanced notice, of course. 
During the interview, ask questions about their tech skills, past work experience, and how they responded to different situations during their previous employment. Remember apt questions asked will turn the tables. It will be the foundation of a great work relationship.
You can end the interview with a quick personality test. This can save you from bad hires and expedite the screening process.
After the initial interview has been done, it is time for practical screening. Assign a type of task that would come straight out of their job responsibilities. See how they perform. The result should make things more crystal clear.
7. Extend The Offer
So now that you have found a VA that you have completely clicked with, it's time to move to the next step. We suggest not wasting much time and making quick decisions. You might not want your selected candidate to say yes to another offer whilst you are still at it.
Make sure your offer is attractive and not something below the market standards. To make your offer more worthwhile, you can extend employee benefits with it. Be prepared for renegotiating the offer since most candidates will try to get the best deal out of it.
Now that we have a solid understanding of the hiring and onboarding process, let's look at the seven qualities a virtual assistant must possess.
7 Crucial Skills To Look For When Hiring Virtual Assistants
Just make sure you catch our drift and know what essential skills an ideal virtual assistant should possess. This will make the whole hiring affair easier and a definite hit. 
A. Data Entry Skills
A huge volume of daily tasks, inflexible deadlines, and managing various complex projects can create quite a catastrophe. Amidst it all, data entry has taken a more complex turn and for any business, record-keeping has become extremely valuable. 
Data entry skills may include above-average typing and word processing skills. The ideal typing speed that most companies require is 60 words per minute. Attention to detail is also uncompromisable when it comes to data entry skills. So remember to look for these traits since data entry is one of the top skills any expert virtual assistant should have.
B. Staying Current With Tech Trends
Having a full grasp of computing knowledge will give any virtual assistant an edge to be hired. Modern times call for modern measures. Today's businesses rely more on tech to get even the tiniest business tasks done. 
Since most virtual assistants work remotely for the company, your potential candidate must be up-to-date with the latest technology trends and should be familiar with apps, operating systems, and software.
Take communication for instance. Portals like Slack, Zoom, or Zoho Cliq, and project management tools like Asana, Trello, or Hive are the modernistic approach to getting specific tasks done in the modern business world. Therefore, you must ensure that the virtual assistant that you hire is tech-savvy and has experience using a wide range of tools to carry out different types of tasks.  
C. Time Management Skills
Good time management skills directly resonate with meeting deadlines. So the ideal virtual assistant must have great time management skills since prioritizing high-value tasks and sticking to the deadlines will get things moving up the queue and finally done. Remember, there is no flexibility when it comes to time management. 
Great time management skills of your VA will lead to confidence, clarity, and the capability to get a variety of tasks done. There is no room for procrastination as time management was the first thing why you decided to hire a virtual assistant.
D. Communication Skills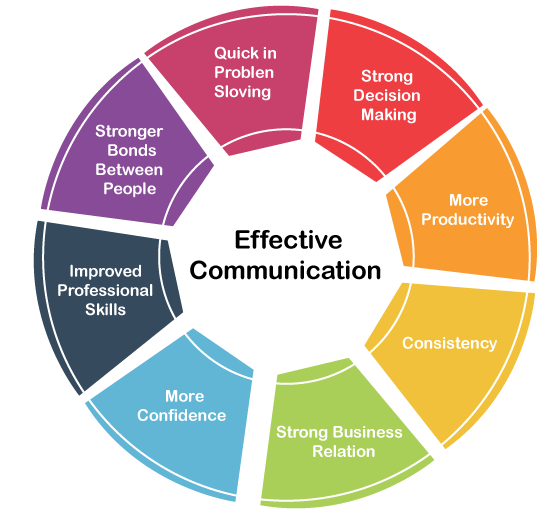 If we place time management skills on a pedestal then know that the communication skills of a virtual assistant hold no lesser value. A virtual assistant with written and in-flesh oratory expertise bridges the gap between the employer, team, customers, suppliers, and any other possible person they have to deal with.
Good communication skills may also include impressive persuasive appeal to get through booking appointments, scheduling, and more. 
E. Email Management Skills 
This is a must-have skill for any ideal virtual assistant. Email management is a time and energy-consuming task. Consistency is the name of the game here and consistent email correspondence means happier clientele. 
But for a person who has so much on his plate, reading and responding to emails can become quite bewildering. To help you with it, you need a general virtual assistant who can manage emails from multiple clients and respond to them quickly. 
Knowing how to use email marketing tools will allow the virtual assistant to help you with your marketing activities, therefore having this knowledge is a plus.
F. Calendar Management Skills
One of the most important responsibilities of a virtual assistant is to keep an organized calendar. This means that they need to ensure that all the tasks are set out in a way that makes sense for your business, and also helps keep the VA focused on what they're doing. 
The virtual assistant should be apt at answering phone calls, scheduling appointments and meetings, as well as making travel arrangements for your clients or employees. The VA's ability to handle any last-minute changes can make a whole lot of difference in ensuring how smoothly everything runs at all times.
G. Social Media Management Skills
You might think this is something you can easily skip. Well, we hate to break it to you, but if you want to have a sturdy presence for your business or brand, you have to get support for creating a solid presence on social media.
That is why we insist that a virtual assistant you hire should have impressive social media management skills. This may include common tasks such as:
Keeping track of the ad campaigns 
Able to recognize the target audience 
Staying updated on the latest trends going viral
Timely correspondence with the customers on every platform
Creating and posting content for all social media accounts regularly
Since we have sorted every aspect of hiring a virtual assistant, let's take a look at the places where you can find a competent virtual assistant for all your needs.
3 Best Places To Hire Virtual Assistant Services
Here are our recommendations for the top 3 places to hire a virtual assistant. 
1. Zirtual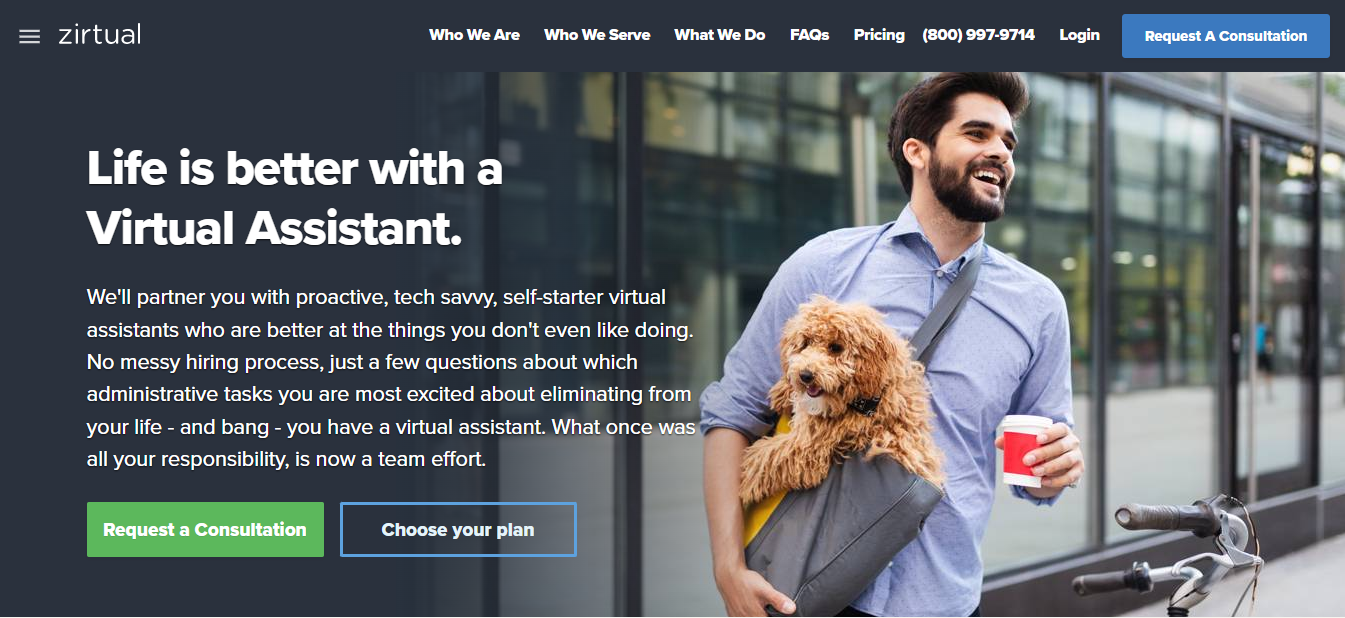 Recognized to be the top place to hire virtual assistants, Zirtual is not just your average virtual assistant company. US-based executive assistants who are college degree holders and top-trained in tech with relevant administrative work experience are what you will get when you hire through us.
Our clients don't have to break a sweat to get the right virtual assistant for administrative services. The only part they have to do is let us know what they are looking for and the rest is sorted out by our expert team. Our assistants are well-versed, have a full grasp of the latest tech, and are trained to provide any specialized service that you may need.
You are also assisted by extra support if the need arises. The diversity in skills of a VA hired from Zirtual is vast so you have ample choice when it comes to getting your workload shared for any type of service. You don't even have to worry about providing additional training to them.
With a Zirtual virtual assistant, you can save up to a good 5 to 15 hours per week of your valued time for something that is far more important to be explored.
2. Freelance Platforms 
Another way to get about this is by approaching popular freelance marketplaces like Upwork and Fiverr. These virtual assistant marketplaces expose you to talented independent contractors from across the globe. You can simply post a job requirement on the platforms via your profile and go through the applications. With these platforms, you can also assess the candidate's capabilities by reading reviews from previous clients.
Having said that, hiring virtual assistant service providers that solely provide VAs for their clients is more reliable as compared to these freelance platforms. With so many virtual assistants to choose from, it becomes overwhelming to pick the right one. Even if you do find one, reliability and quality are substantial topics of concern.
3. Professional Networking Sites 
Professional social networking sites are also suggested places to look for virtual assistants. These platforms can easily connect you with the right talent in demand. Linkedin is one of a kind. Xing, Jobcase, and Lunchmeet have also gained popularity after Linkedin.
By entering key search terms and applying relevant filters, you can access a large talent pool and view the portfolio of professional virtual assistants on this platform from all across the world. Other than that, you can post job ads via your profile. The good thing about these social networking sites is that they offer free plans as well. 
But recruitment from these sites does come with their part of downsizing as well. One of the most highlighted ones is the possibility of spam leading to wasted effort and time.
Conclusion 
Whether you are a startup or an established business, hiring a virtual assistant to look over the administrative side of your expanding steps is the smartest thing you will do for your company's growth.
Since we have made the entire process of how to hire a virtual assistant more streamlined for you, it is time to take action because missing out on opportunities for any business owner is a crime. Ok, not a crime but you do get the gist of it. 
That is the last thing our people at Zirtual would want you to go through. That is why we have made the tedious process of hiring a virtual assistant as easy as the ABCs. For further assistance, visit our website or send us an email at sales@zirtual.startups.co as it's time to say hello to higher graphs and put a "de" to that stress.