If you're like most business owners, you know that social media is a powerful tool. But staying on top of all the different platforms can be overwhelming and time-consuming. That's where a virtual assistant can help! A VA can help you manage your social media accounts, craft content, and track results. Hiring a virtual assistant is a great way to take your social media management to the next level.
With a virtual assistant's help, your social media will become much more effective and efficient. They can handle things like social media content calendars, scheduling posts in advance, tracking analytics, responding to comments and messages, researching new trends and opportunities, and much more. Plus, they can lighten the load of managing social media so that you can focus on other tasks.
Not only will a VA help make your life easier, but they can also bring fresh ideas and perspectives to the table. Their expertise in social media management can help you devise creative strategies and campaigns that will get more attention for your business or brand.
They can also provide invaluable insights into which are performing best, what kind of content resonates with your target audience, and how to optimize your social media strategy for maximum impact.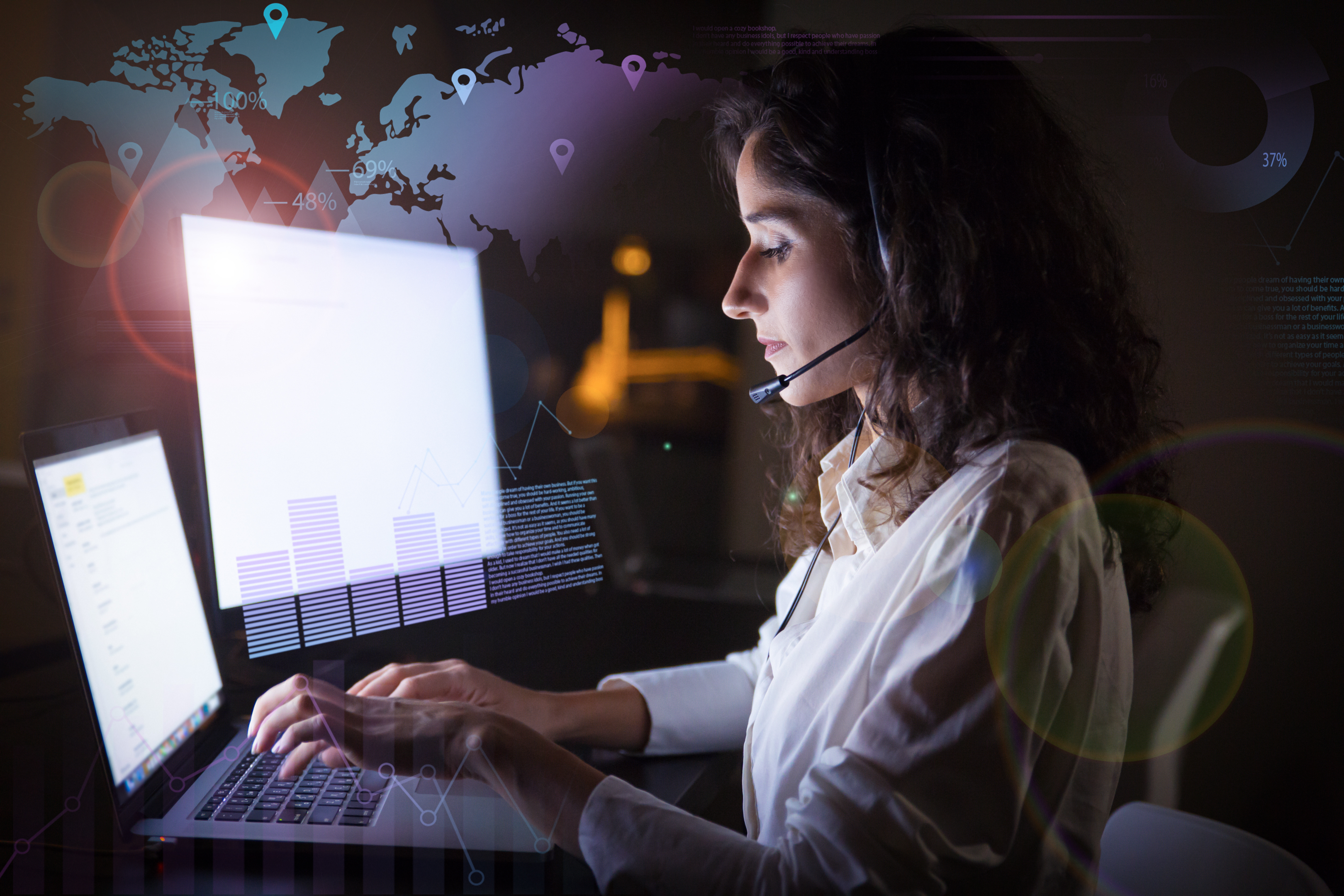 More hands mean more social media channels
With the help of a virtual assistant, you can vastly improve your social media presence. So don't wait any longer — hire a VA today and let them show you what they can do!
How does a Virtual Assistant help me improve my social media presence?
Social media has become a powerful tool for businesses and entrepreneurs, however, staying on top of the myriad of choices can be extremely stressful. A virtual assistant can help streamline the social media process and ensure that content is managed efficiently.
By hiring a VA, you can free up your own time as a business owner to spend on the tasks that only you can do. The VA will take care of managing your social media accounts, creating content, and tracking results. This way, you don't need to worry about getting stuck in the weeds while trying to grow your business or brand recognition.
So many platforms, so little time.
It can be incredibly difficult to know which social media platform is best suited for your business. It's important to consider the audience you want to reach, the type of content you will produce, the type of online marketing tasks you want to complete, and the level of engagement you want to achieve.
Social media can be an incredibly powerful marketing and branding tool that startups and entrepreneurs need to take advantage of. But staying on top of all the different platforms, understanding the best practices for each one, and creating content can be overwhelming and time-consuming. That's where an assistant comes into play!
Not only can they help manage your social media accounts, and create content tailored to each platform, virtual assistant services can start by researching the best practices and strategies for each platform, and help you determine which will be best based on the results you want to achieve.
So don't be overwhelmed by all of the social media sites out there – virtual assistants are here to help you make the most of your social media management without taking up too much time.
When it comes to researching which is right for your business, virtual assistants can provide invaluable assistance. They'll help you create a strategy for each platform, track metrics, and results, and ensure that your content is tailored to the right audience.
If you're feeling overwhelmed by the vast number of choices — fear not — so are most other business owners.
We've created a list of the most popular ones along with ways you can utilize your VA to be successful on them, from video editing to calendar management, posting content to promoting existing content, and handling social media holistically.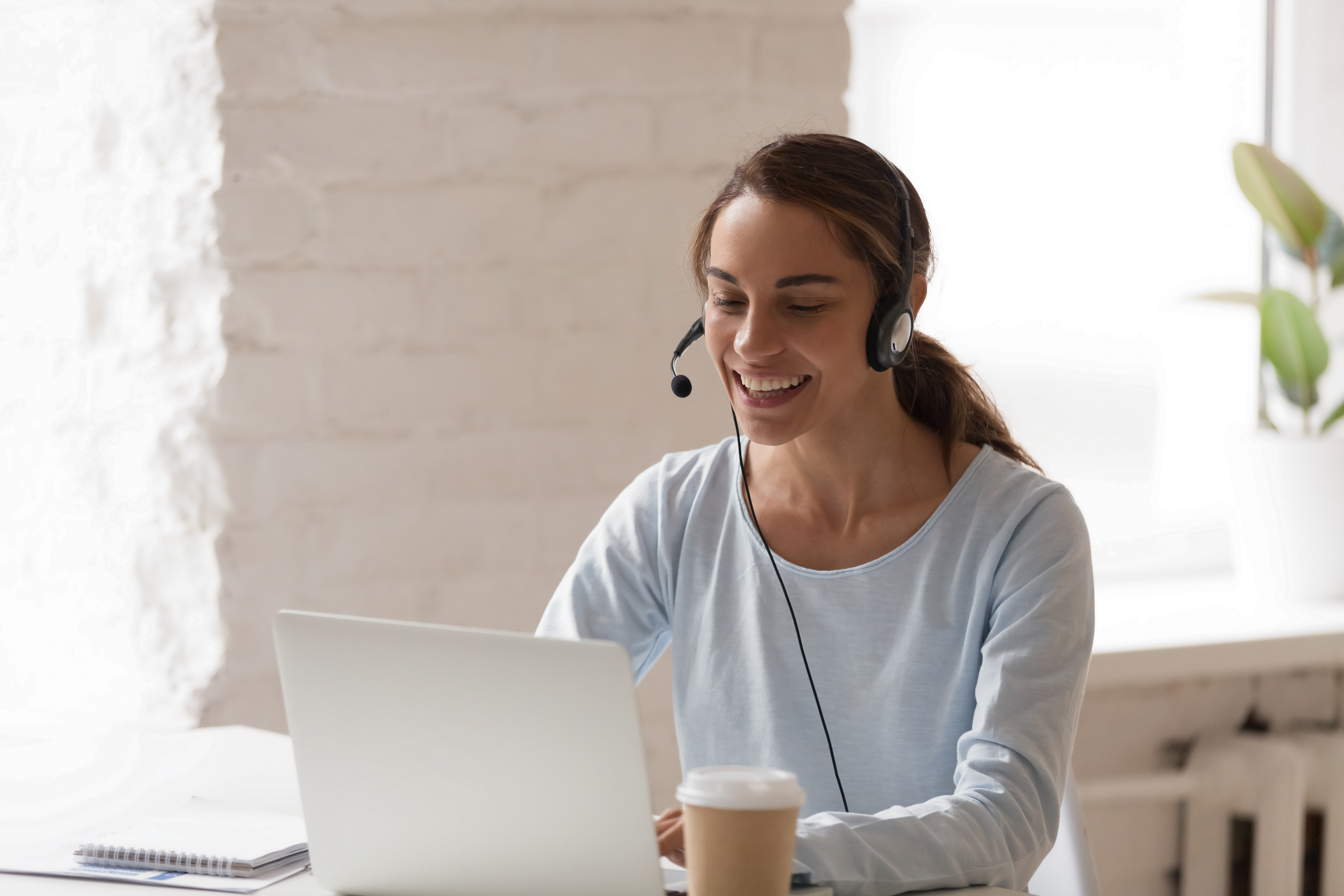 Top 11 Social Media Platforms for Companies and Thought Leaders
Facebook
Twitter
LinkedIn
Instagram
Pinterest
Snapchat
Youtube
Whatsapp
TikTok
Reddit
Quora
Facebook
Facebook is one of the top social media sites for businesses and thought leaders to grow their presence. With virtual assistants, you can leverage your virtual assistant's expertise to maximize your presence and get the most bang for your buck and time spent.
One of the best ways to leverage virtual assistants on Facebook is by having them schedule and post content for your page and engage with followers. They can also research popular content in your industry, suggest strategies to increase engagement, and help you create targeted campaigns to generate new leads while scheduling content.
Here are some ways you can leverage your virtual assistant on Facebook:
Create content for your page
Social media is a powerful tool for businesses and entrepreneurs, but managing all the platforms can be overwhelming and time-consuming. Hiring virtual assistants is one way to help manage the process and bring your social media presence to new heights.
When creating content for a Facebook page, virtual assistants can help you identify the types of posts that will engage your audience. They can create eye-catching visuals and thought-provoking captions. Their content can also be tailored to target specific demographics or regions.
Curating content can be just as useful as creating new content in many cases — and takes far less time and expertise for your virtual assistant to do when compared to writing posts or creating visual content from scratch.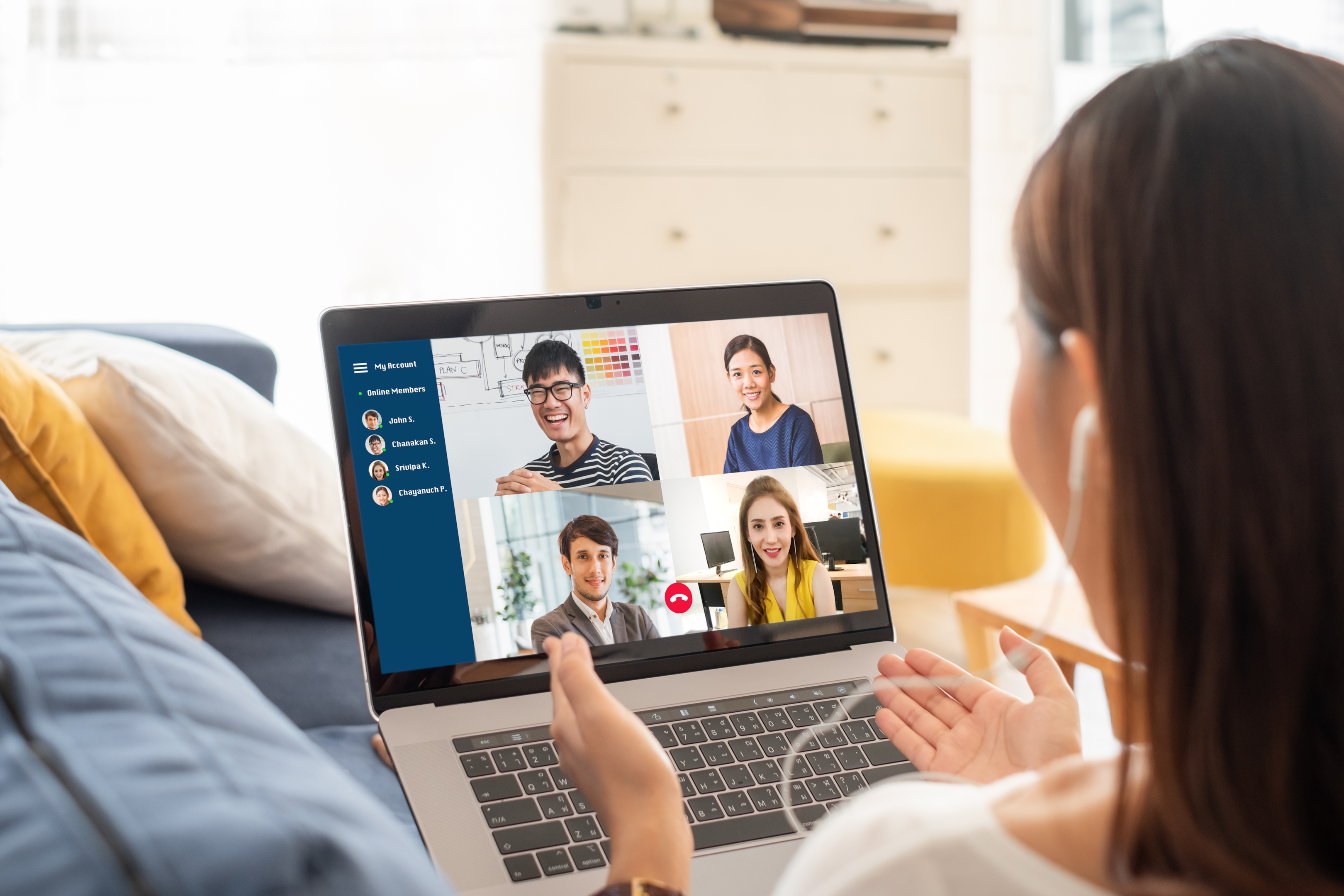 Engaging with followers on Facebook
Engaging with followers is one of the best ways to build relationships, increase engagement, and drive traffic to your page. A virtual assistant can help you do just that!
Your virtual assistant can help by responding to comments and messages in a prompt and engaging manner. They can also search for relevant conversations happening on public pages, join in on the discussion, and invite people to check out your page.
Creating template messages or having your virtual assistant draft them for your approval is a great way to increase the number of people you can engage on social media while also controlling the messaging and ensuring that you stay on brand voice.
Research popular content on Facebook
The amount of content published on any particular topic is staggering. Utilizing your VA to research the most popular topics and individual pieces of content relevant to your industry and audience is a great way to direct your own content creation. By knowing what is trending you can ensure that you participate in the trends and take advantage of the demand for the content, while putting your own voice, perspective, and spin into the mix.
Have your VA make a spreadsheet of topics that are relevant to your audience and update it weekly with the most popular posts. Then join the conversation by posting your own content, or joining existing conversations. Even better — let your assistant do that for you too.
Strategies to Increase Engagement on Facebook
Using a virtual assistant to increase engagement can be an incredibly powerful tool for companies and entrepreneurs. A VA can help you make content that is tailored to your target audience and craft social media strategies to engage them in ways that traditional marketing tactics cannot. From utilizing advanced targeting techniques to scheduling posts, virtual assistants can help you maximize your presence on social media and keep your followers engaged.
A social media virtual assistant can also help with tracking results to ensure you are getting the best ROI for the time spent on social media. They can help analyze your data and provide insights on how to improve engagement, such as identifying what type of content resonates most with your followers. This will enable you to refine your approach, get the most out of your social media virtual assistant, and make sure you are getting the best possible return on investment.
At the end of the day, hiring a VA is an excellent way to increase engagement on social media channels and take your efforts to the next level. By taking advantage of their expertise in digital marketing tactics and leveraging the data they provide, you can make sure your social media strategy is getting the best results. It's the perfect way to maximize your efforts and get the most out of social media as a small business owner.
Create Targeted Campaigns on Facebook
A virtual assistant can help you create targeted ad campaigns on Facebook that will drive more engagement with your brand.
One of the most important aspects of any social media campaign is gathering data and using it to improve your strategy. A virtual assistant can help you not just gather this data but also use it to create targeted ads that will reach the right people. These campaigns can be tailored to fit different audiences, so you'll be able to reach out to a range of potential customers.
A virtual assistant can also help you to manage your campaigns more efficiently. They'll be able to track the results and make changes as necessary so that you can stay on top of what works and what doesn't. This will save you time and money in the long run, making it a much more cost-effective way to further your social media channels.
Researching competitor ad campaigns is a great place to start — your social media virtual assistant can compile your top 5 competitors' ads into a document and you can use that as inspiration as you build your own differentiated campaigns to stand out from the crowd.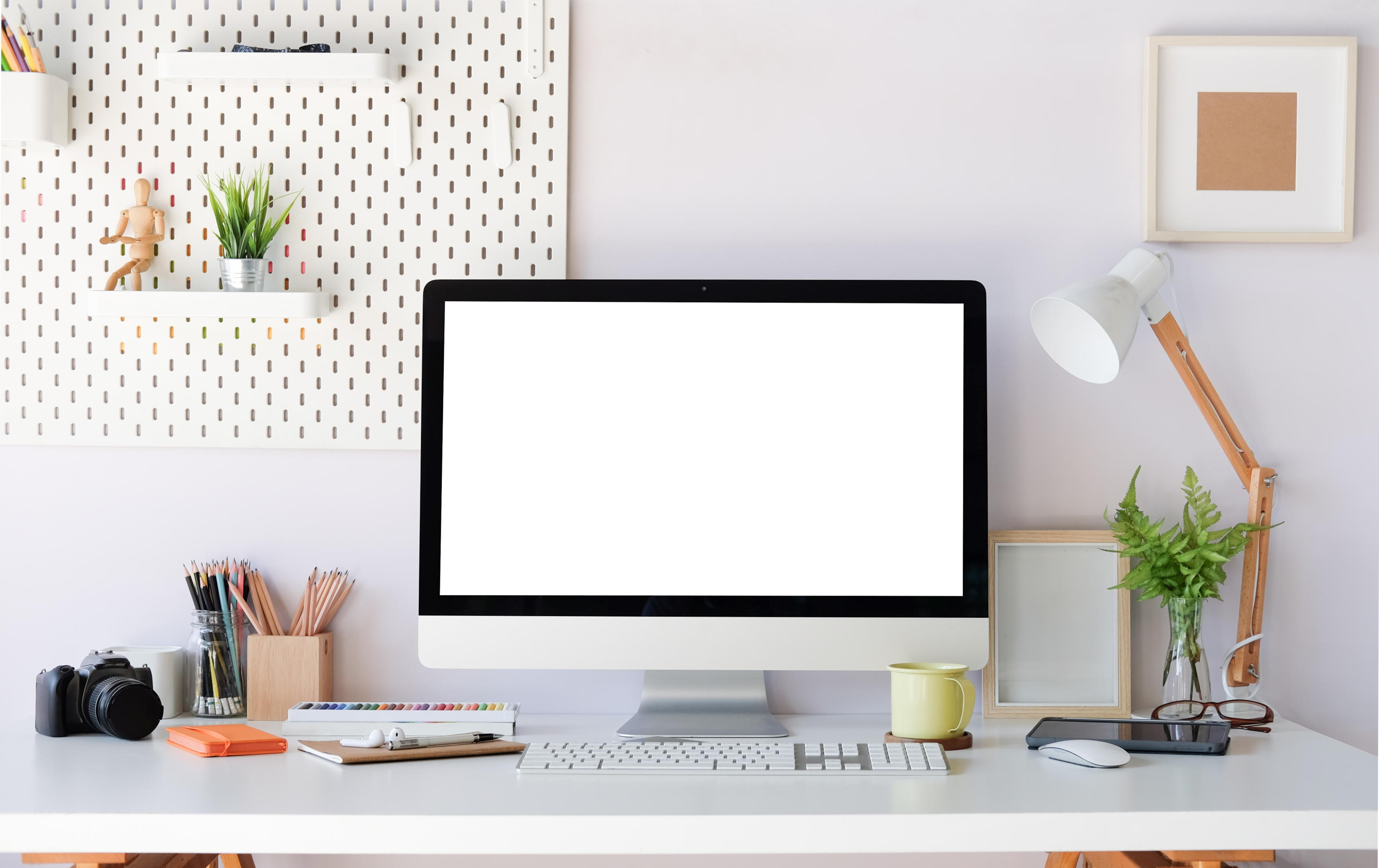 Twitter
Twitter is the go-to platform for companies and thought leaders who want to stay on top of the latest trends and important conversations. Virtual assistants can be used to curate relevant content, engage with users, and monitor the performance of your tweets. They can also help you build an effective content strategy that ensures your message reaches the right audience.
Curate, Draft, and Schedule
A social media VA can be a huge asset when trying to establish yourself as a business or thought leader. They can help research and curate relevant topics and take the hard work off your plate by scheduling tweets so that many virtual "touches" with your followers are made over time.
Twitter Audience Engagement and Tracking
Your social media virtual assistant can also assist with engaging with conversations, monitoring accounts to ensure consistent brand messaging, expanding your network of connections, and analyzing the performance of each post so you can pinpoint what's working and change course based on their insights. An experienced social media VA should have the necessary marketing savvy to help any business succeed in growing its presence on Twitter.
Grow your following
When it comes to growing your follower count on Twitter, having a social media virtual assistant by your side is a must. A social media VA can help you research and engage with the people who show interest in topics relevant to your business, join relevant conversations, and boost visibility for your posts through retweets, quotes, and likes.
They can also monitor real-time mentions of your brand so you can jump in with helpful information or recognize customers for their loyalty. Monitoring mentions of competitors or complimentary companies, influencers, or accounts are also a great way to find conversations worth joining and drive follower growth. Utilizing creative tactics such as hashtag campaigns and viral marketing can bring attention to your account.
With a social media virtual assistant on your team, you can work on the more creative aspects of social media while leaving the heavy lifting to them.
LinkedIn
Having a Social Media Virtual Assistant to help with your LinkedIn presence can be quite helpful. Why spend the time and effort manually building your social media marketing on one of the world's biggest social media channels when a VA can do it for you?
They can handle tasks like making content, joining groups, researching potential leads, building targeted audiences, tracking trends, and more!
With these tasks managed by experienced professionals eager to free up your time and resources, you are sure to enjoy a successful LinkedIn profile that stands out from the rest.
Growing followers
If you're looking to get more followers on LinkedIn, a social media VA can be a great asset. They can draw attention to your page by posting relevant content, sharing relevant posts, and commenting and liking posts by people you're interested in connecting with.
A VA can also build relationships with potential followers through networking activities, such as participating in discussions and commenting on relevant content in groups.
They can also help you with content specifically tailored for LinkedIn's algorithms to help optimize visibility and propel an increase in followers over time. Resources like "Top Ten Communities for X" or ebooks that have high relevance and value to your audience are amazing ways to reach and connect with your audience on LinkedIn and are perfect VA projects.
Instagram
Having a social media VA help you build your Instagram account can be lifesaving — and the tasks they can help you with are endless! From creating engaging posts and scheduling them at optimal times to helping you find relevant hashtags and responding to comments, DMs, and other inquiries, having someone take over repetitive and time-consuming tasks for you can help maximize your Instagram presence.
Instagram growth activities
With a social media VA, you could also outsource growth activities like finding influencers in your niche, gathering leads from engagement, or running ad campaigns. It's an invaluable resource that helps free up precious time while freeing up your creative energy to make the most impactful content possible!
Pinterest
Running a successful business requires you to handle multiple platforms, not a single social media account, and Pinterest is often a go-to for many entrepreneurs. The last thing you need is to be bogged down with too much manual work! That's why hiring a social media VA can help you stay on top of all of your Pinterest tasks.
From scheduling new pins, creating automated content for followers, and optimizing search engine rankings, to managing comments and accounts — a virtual assistant can handle all these activities so that you can focus on other areas of your business. Virtual assistants can become invaluable assets in ensuring the success of your campaigns!
They're also great at tracking which pins have succeeded and which have fallen flat. With help, you can quickly identify what content resonates with your audience and use that information to craft even more engaging posts in the future!
With a virtual social media manager on board, you don't need to worry about staying on top of your Pinterest accounts. They can help with all the tedious tasks so that you can have more time for what really matters — growing your business!
Snapchat
Snapchat is still a relevant player in the world of marketing, and it can be overwhelming to figure out how to take advantage of its capabilities.
Thankfully, social media virtual assistants are available who can help you navigate the platform successfully in order to reach your target audience. They can provide assistance with anything from scheduling marketing campaigns to managing interactions with customers, to crafting attractive stories that keep viewers engaged and promote brand loyalty.
A virtual social media manager will also conduct market research on relevant topics related to both Snapchat and your business, helping you stay up-to-date on industry trends. With help from a virtual assistant, you'll be better equipped to use Snapchat's powerful tools for success in the world of digital marketing.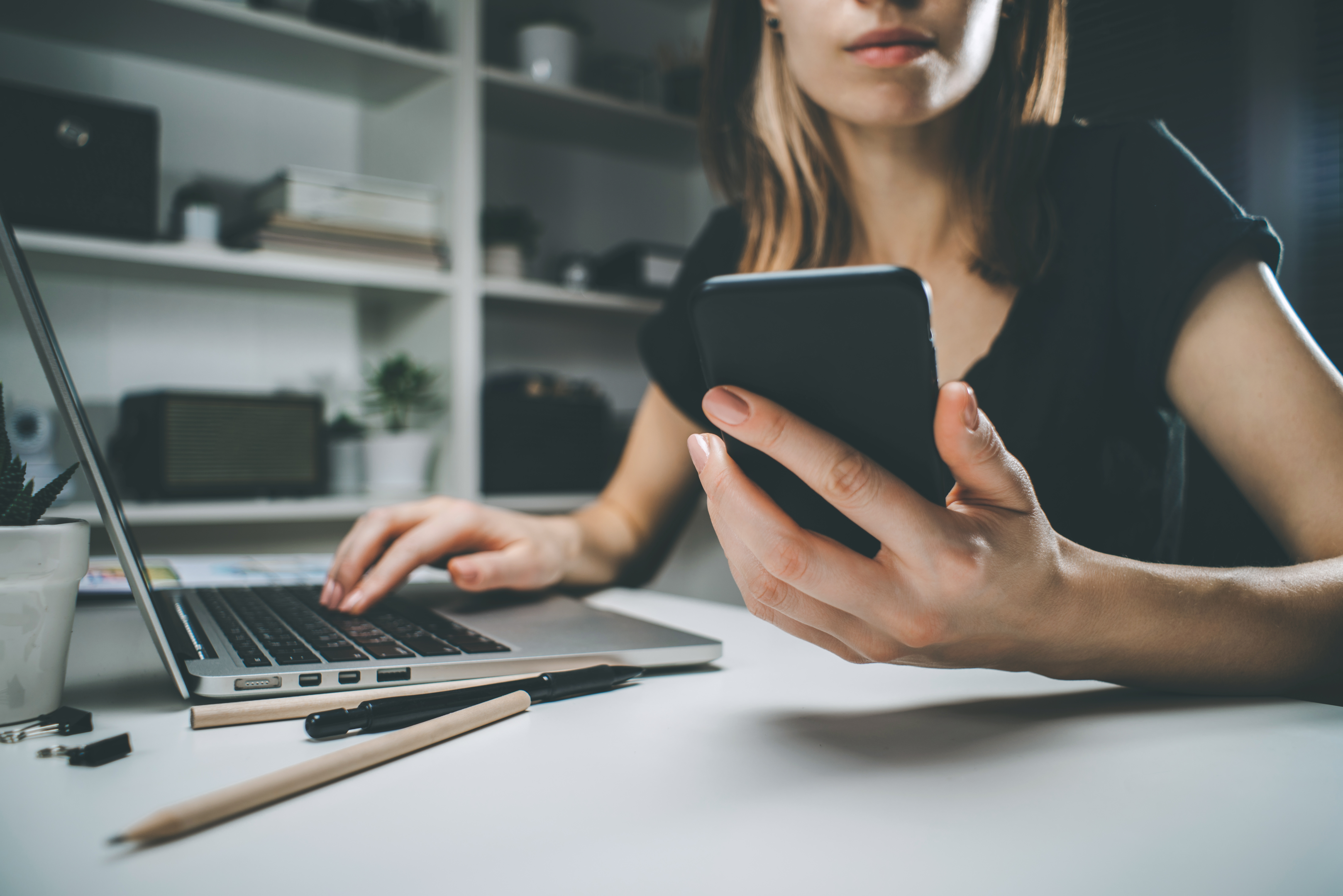 YouTube
Having a social media virtual assistant on your team can be incredibly helpful for those trying to grow their business or influence on YouTube. These digital experts have the ability to help with administrative tasks like scheduling, research, creating content, and even promoting your work through partner channels and paid ads.
They can also help craft better content by gathering feedback from viewers or researching relevant topics to make sure that every video is both engaging and productive. With a virtual assistant taking care of all of these details, you'll be able to focus more deeply on-topic ideas without having to worry about mundane tasks – which will result in increased productivity and better quality content overall.
Promoting your videos on Youtube is a great way to increase your views, subscribers, and overall reach. Using social media virtual assistants can help make this process easy, allowing you to spend more time on the content of your videos rather than the promotion of them. A VA can play a big role in helping to market and promote your videos by sharing them on other social media platforms, reaching existing as well as new audiences. They can also help build relationships with influential people in the industry and handle outreach tasks such as responding to comments or reviews on the platform. All these activities, combined with engaging content, can help you achieve better visibility for your videos on Youtube.
Whatsapp
Utilizing a virtual assistant can be an invaluable tool for startups looking to use Whatsapp as part of their social media marketing strategy. They can help run campaigns, respond to messages, and send information to customers over the Whatsapp platform. Through prompt and efficient communication, virtual assistants can help build trust with customers by providing fast responses and sharing content that is interesting and relevant. This ability allows companies to keep their customers engaged while allowing them to deliver on-demand customer service in a prompt and professional manner.
With a qualified virtual assistant ready to take on the task of managing your social media marketing campaigns through Whatsapp, companies increase the chance of achieving success via this platform.
TikTok
Having a virtual assistant handle your TikTok marketing can be extremely beneficial. Navigating the world of social media management can be tricky, but a virtual assistant can help grow your brand recognition on what has quickly become one of the most popular platforms.
Social media managers create content tailored to both new and existing followers, encourage user engagement with tactics like giveaways or interactive challenges, and make sure you're keeping up with trends by creating eye-catching videos that truly stand out from the crowd. With the help of a virtual assistant, you'll find yourself not only growing your TikTok following rapidly but also increasing your influence via this social media giant.
The Top 5 Ways To Use Virtual Assistants for TikTok success
Creating content
Managing campaigns
Responding to messages
Sending information to followers
Monitoring trends
Maximize output by creating a workflow
Creating a workflow for your virtual assistant to help them build content for TikTok is a great way to keep your business running smoothly and efficiently. Start by carefully researching the popular topics, trends, and hashtags currently circling the app; this will give you an idea of what's hot right now with your target audience.
Then, figure out how to best leverage that knowledge so that your virtual assistant can churn out high-quality content. Set up clear instructions and try giving them solid guidelines such as timeframe, posting frequency, video length, etc. Ultimately these parameters can help keep everyone on track and make sure goals are being achieved in the most productive manner.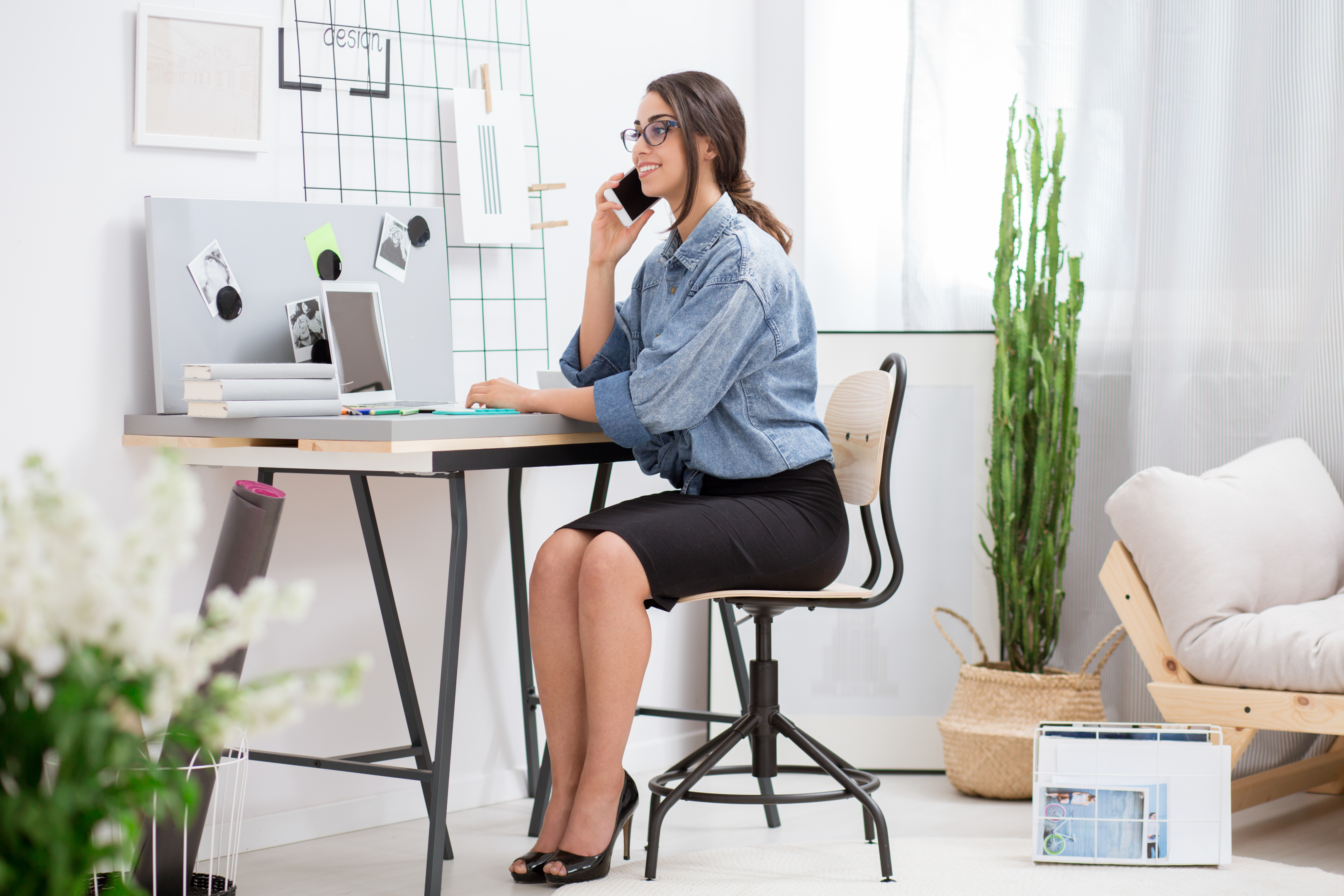 Reddit
Using a virtual assistant to achieve marketing success on Reddit can be a much more effective way of completing social media tasks than trying to navigate the website yourself as a business owner. Utilizing this resource will give you access to someone who is familiar with the trending topics on Reddit and understand how to craft content that resonates with its followers. With a virtual assistant by your side, they will be able to craft post titles that draw attention, follow hashtags, and join discussions that can lead potential customers to your page, as well as help you build an engaging presence in existing communities. Plus, the extra pair of hands means you can create more content for your business -allowing for increased visibility and a higher chance of creating leads and conversions!
Quora
Using Quora to build influence is a great way to reach a large, engaged audience and position yourself as an expert in your field.
A virtual assistant has the knowledge and skills to help you maximize the benefits of Quora by helping you create engaging content, generate leads from followers, and promote your profile effectively.
They can create multiple user accounts and "seed" questions for you to answer that highlight your expertise and lead to productive conversations that yield visibility as an expert in your field, traffic to your site, and even direct lead generation.
They can also assist in growing your following by monitoring activity and responding quickly to relevant questions. Ultimately, having a virtual assistant on board can help you make the most of Quora and increase visibility for your brand or business.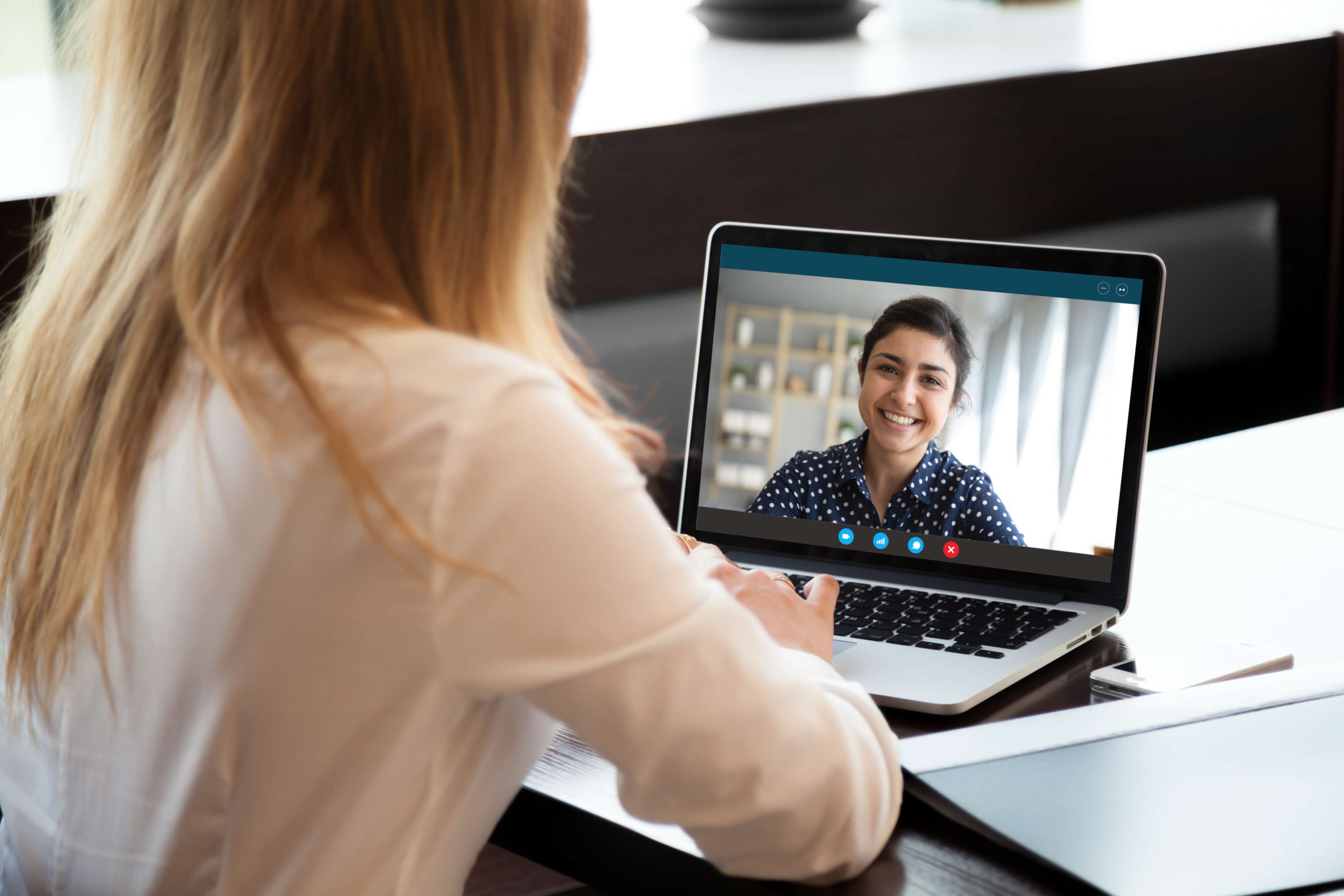 Get the most from social media by using a virtual assistant.
As a business, sound social media management is key to completing social media tasks. A social media assistant is a great move to get ahead in the world of digital marketing. Small Business owners hire a VA to not only help keep up with posts or tweets but also easily track analytics, giving their business valuable insights into what content will effectively reach and engage their target audience.
Furthermore, they are professionals who are knowledgeable and experienced in their field, so you can rest assured that there won't be any errors when it comes to managing how people view your brand on social media.
In addition, a VA can also eliminate some of the additional stress associated with keeping up with an ever-changing digital environment by staying up to date on trends and breaking news related to your company. All of these combine into one of the wisest decisions any business owner could make to win the social media game.
Contact us to get started with a Social Media Virtual Assistant and start running better social media campaigns today.