Do you find yourself spending hours clearing your email backlog?
Are you struggling to carve out time to schedule Zoom calls?
Is the bulk of your time taken up by repetitive yet menial tasks such as restaurant reservations, research assignments, flight check-ins, etc., when you'd rather be networking, link building, and nurturing relationships with clients?
You're the perfect candidate for a Virtual Assistant service. But before you dip your toes into the virtual assistant waters, here is an exclusive guide to walk you through the best virtual assistant companies out there. Read on to pinpoint just one of the best Virtual Assistant Services that suits your criteria.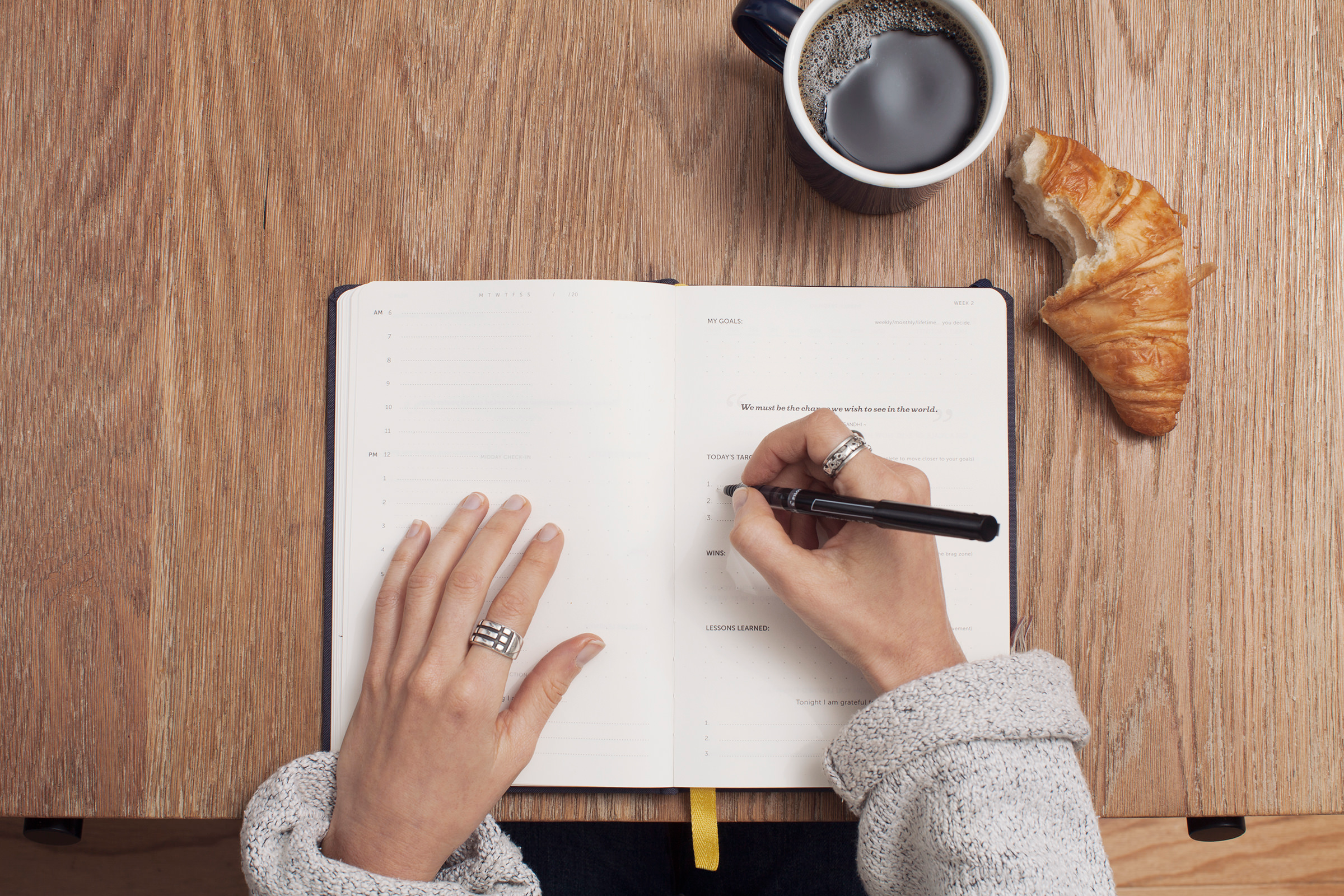 First Things First: What Does a Virtual Assistant Do?
Much like an executive assistant or a personal assistant, a virtual assistant is a professional who eases your workload by taking more tedious or recurring tasks off your plate. Virtual personal assistant services have been growing in popularity and is continuing to trend upwards.
Dedicated virtual assistants are more than a business expense, they are a part of the team. With the right fit, founders will have the confidence to delegate tasks to a full-time virtual assistant (or contractor position) and trust it will get done right. Remote workers such as personal virtual assistants are an incredible asset to any company needing help with the mountain of workload that takes away from more important tasks.
This can include but not limited to:
Inbox management (including emails, texts, etc.)

Calendar management

Scheduling

Social media management

Web design & maintenance

Travel booking

Event planning

Email marketing

Research

Graphic design

Payroll management

Data entry

Marketing support

Credit card management

And much more that will save you sanity, time, etc.
What differentiates virtual assistants from typical assistants is that, rather than working beside you in your home or office, their work is done remotely, and you can only get in touch with them virtually.
What are the Benefits of Hiring a Virtual Assistant?
Whether you're a small business owner or a busy professional looking to supercharge their career, having a virtual assistant can streamline your life in so many ways. Here are a few benefits of hiring a virtual assistant:
Hiring virtual assistants can be more cost-effective compared to hiring full-time employees.

Virtual assistants are with you for the long haul, so you get someone who learns all your preferences, rhythms, and ideologies. They'll get to know which meetings you always want to prioritize or which tone you use for your Twitter posts.

They complement the skills that you're lacking. Perhaps you're a fantastic people person, but you suck at juggling multiple administrative tasks at once. This is where a dedicated assistant comes in handy.

Virtual assistants can give you your life back. Running the show on your own is no easy undertaking, and it's easy to neglect your personal and family life. Virtual Assistants fill this gap.

They can minimize stress levels and prevent burnout for you and your staff members.

Virtual assistants can help with technical jobs, like building a company website, so you don't have to hire a full-time web developer.
With US employees spending 14% of their workweek on email and 40% on meetings, according to a recent Workfront survey, it makes perfect sense to hire a dedicated assistant to streamline your workflow.
To help you nail the right Virtual Assistant for your unique needs, multiple Virtual Assistant companies have flooded the internet and promise to offer a variety of cutting-edge virtual assistant services. Their offerings range from industry-specific services to general services.
Below is our exclusive list of some of the best Virtual Assistant companies out there and their popular services.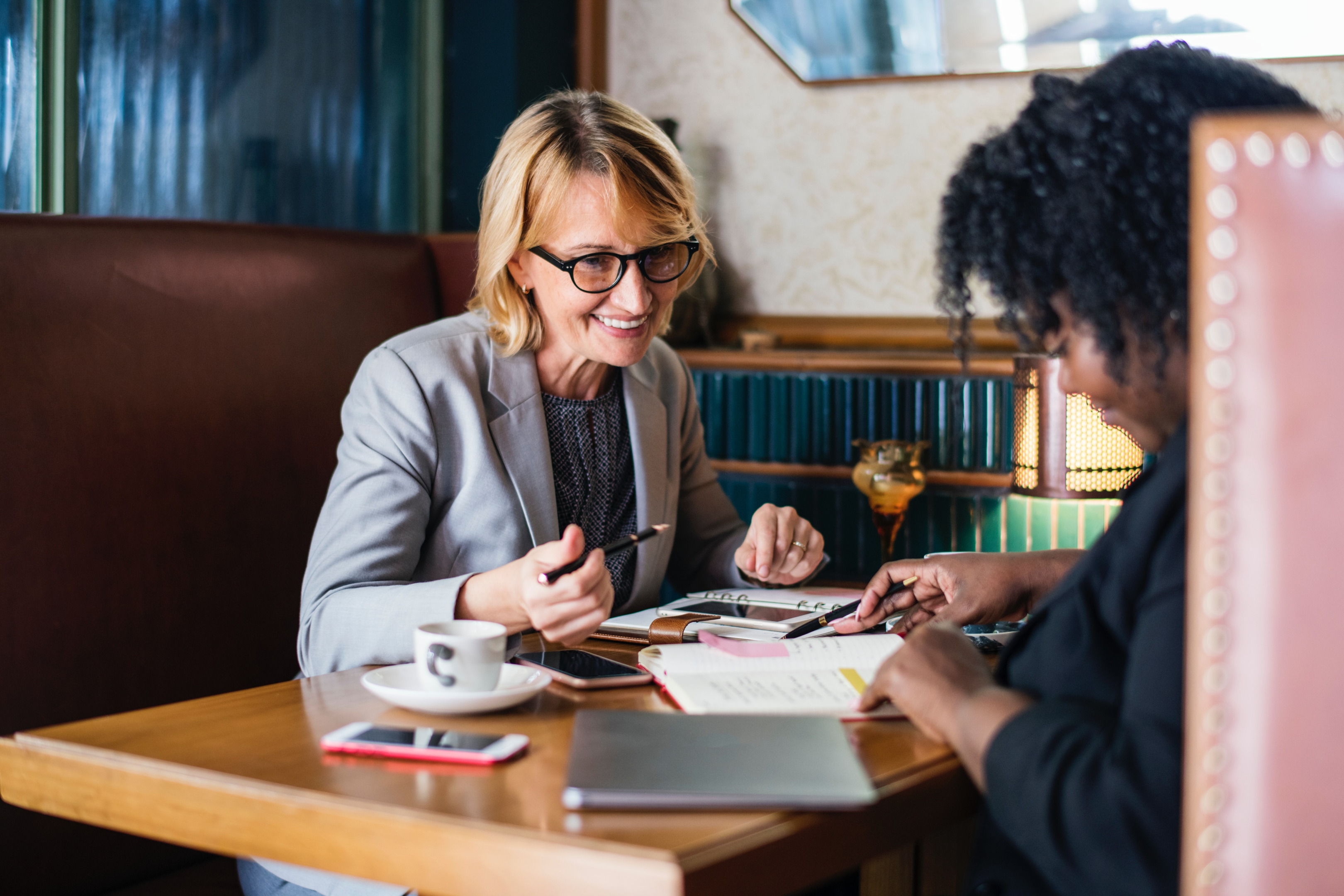 Reviews Of Virtual Assistants: Best virtual assistant services
1. Woodbows
Ranked among the top virtual assistant companies in the US by Clutch, Woodbows is not your average virtual assistant company. They have the highest client retention rate in the game- 98.4%.
In short, you'll keep going back to Woodbows whenever you want dedicated virtual assistance. They have, in fact, featured on BloggerUSA.
Some of the top benefits of Woodbows include:
Their vision is to help at least 1% of the 10 million business owners in the US, Canada, UK, and Australia who are overwhelmed with day-to-day tasks by

They only hire the top 1% of the dedicated assistant applications they get

Their 10+ years of experienced virtual professionals are known for behaving as their livelihoods depend on your business success. Their attention is to help you save time and money.

They have hundreds of 5-star customer reviews and strong, long-term relationships with some of the biggest companies on the planet. Chelini, EasyTurf, Goldin U, Edge Tech, and Spicy Carnita are just but a few.

Their competitive offerings include 24/7 client support, dedicated account managers, and daily status update. It's like having your own employee at the tip of your finger.

They provide dependable virtual assistants who work from their well-supervised offices.

When you work with their virtual assistants, you won't need to hire extra talent for cold calling, social media management, web maintenance, CRM maintenance, online marketing, or personal assistants for client follow up.
2. Unity Communications
Founded in 2009 by Patrick Brown, Unity Communications is another top Virtual Assistant company focused on keeping its clients ahead of the competition.
They are gurus at providing business process outsourcing.
Working with Unity Communications gives you a slew of strategic benefits:

A purpose-driven, cost-effective approach that leverages a talented and educated global labor force

High-touch customer and leadership services that help you achieve multi-faceted business transformation

The verve and resourcefulness to grow rapidly and better handle all incoming tasks

The ability to handle high-value tasks, including healthcare billing, appointment scheduling, CRM & helpdesk management, general booking & account receivables, order processing, and so much more

Access to well-optimized processes and document that maximizes your core staff productivity

An award-winning contact center dedicated to helping you grow your business through adaptability and diligence.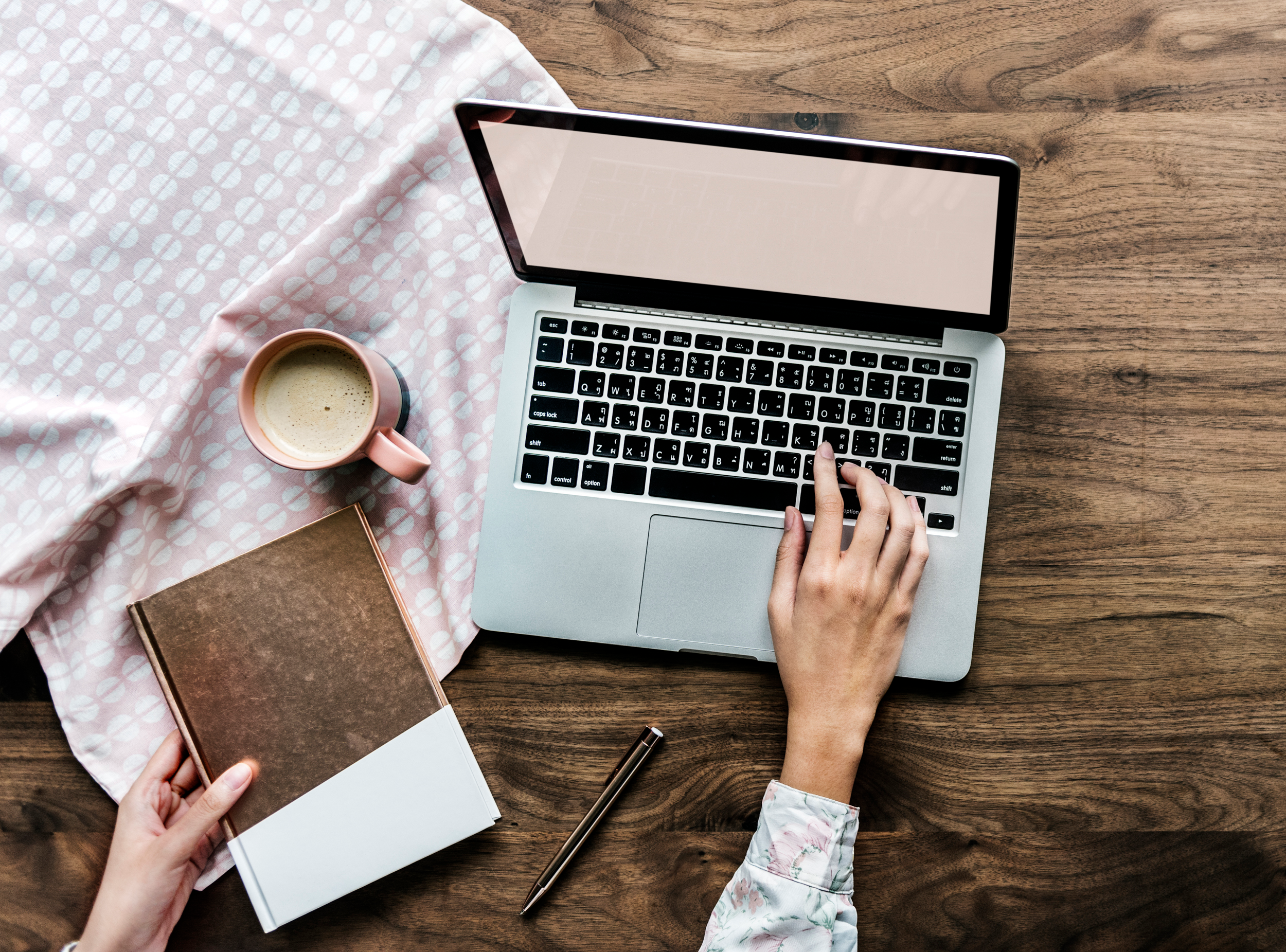 3. Belay
Belay is a thriving virtual assistant company that has made the Inc. 5000 a whopping six years in a row.
They provide help from highly-skilled professionals who specialize in virtual assistant services and virtual bookkeeping for an array of industries.
The top benefits of Belay include:
Help from virtual assistants that specialize in specific industries, including bookkeeping services, social media strategist services, and website maintenance services, project research, content writing, data presentations, C-level support, and more.

Belay deems their acceptance rate lower than Harvard's, which means you're getting nothing short of exceptional services from top-notch virtual assistants.

They guide you through every step of the way.

They currently serve over 800 clients, including Entire Leadership Podcast, The Better Fundraising Co, and more.

Belay will peruse its Virtual Assistants list and hand-pick the perfect virtual assistant to match your desires, requirements, and needs.

A flat monthly fee gives you access to your personal assistant or specialist week in week out, without having to worry about timesheets, overhead, and billing headaches.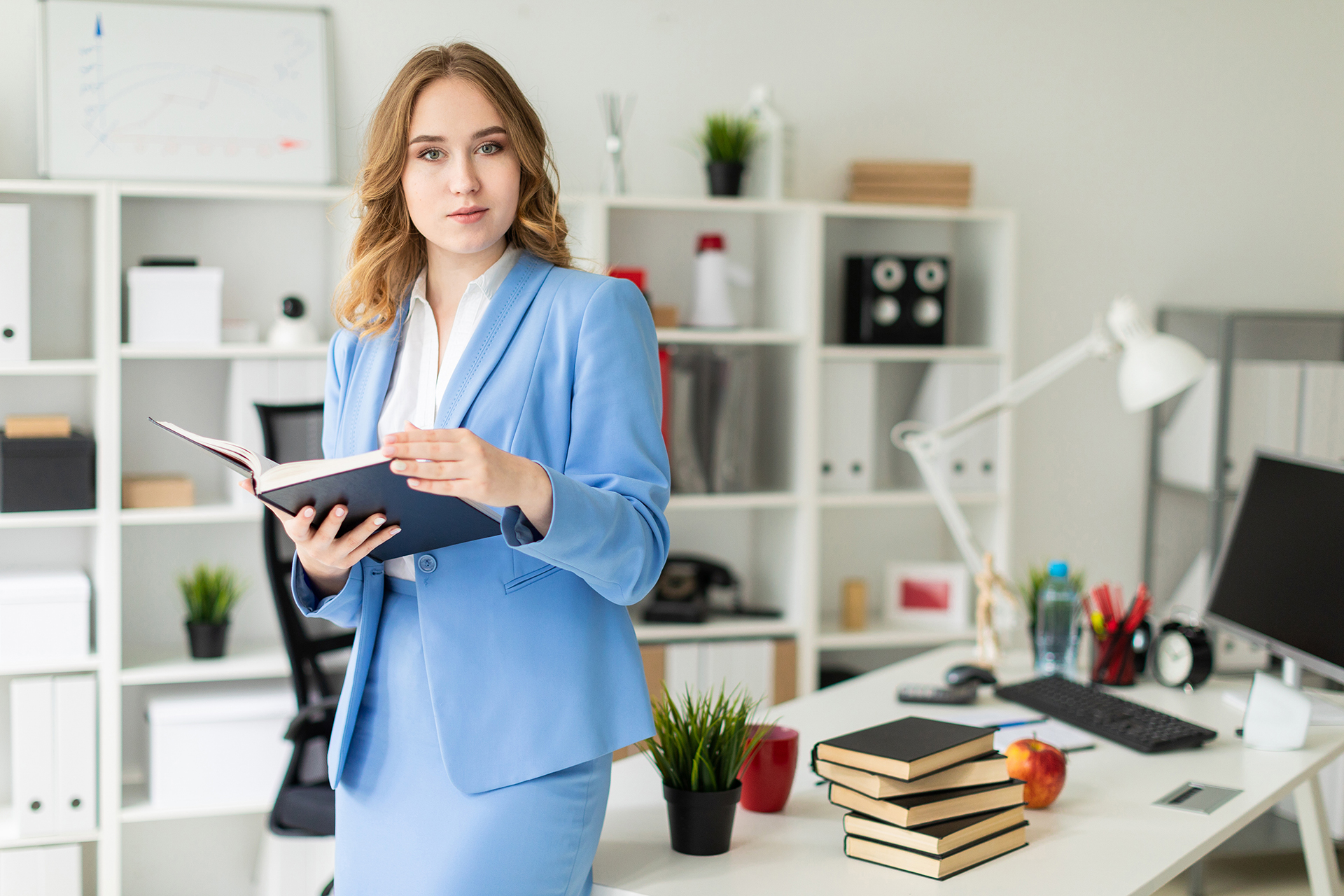 4. Zirtual – The Top Rated Virtual Assistant Service since 2015
Zirtual is among the best virtual assistant platforms in the US. They help entrepreneurs, small business owners, and executives to solve their biggest time sucks.
When you hire a Zirtual Virtual Assistant, you can expect a certified chaos wrangler who helps unblock your team and get stuff off your plate. Only hiring college-educated virtual assistants, Zirtual offers monthly support to busy entrepreneurs that are more than remote administrative assistants.
With a supportive account manager that works as a client success consultant, they are there to make sure you get matched with a VA that has strengths in the areas you want help with most.
Zirtualis recognized as the best virtual assistant services provider for the following reasons:
They only accept US-based, college-educated virtual assistant applicants for their virtual personal assistant services positions.

Zirtual touts its hiring process as very tough and rigorous, meaning you only work with the smartest, most experienced, best virtual assistant who'll go the extra mile to make your workday count.

What sets them apart is their dedicated account managers, fast response times, proactive support, no-cost access to specialists, as well as round-the-clock inbox and calendar management via a personal virtual assistant.

The beauty of hiring talent from them is, you get paired with the best virtual assistant who already has the skills you are looking for, ready to handle all your administrative tasks.

Their pricing plans are super affordable. You spend only $549/month for an entrepreneurial plan that helps you stay on top of a few simple tasks and $1499/month for a team plan designed to handle your most demanding workloads. Other inexpensive plans fall in between.

They are diversified in their services, offering help with: expenses & invoices, research, social media marketing, data entry, marketing, website maintenance, travel booking, and more.

They work with you to ensure your success in creating and launching new digital platforms, products, and services.

They have worked with awarding CEOs from some of the world's biggest companies, including Growing Family's Tim & Pang, Soma's Mike Del Ponte, and Startups.com's Wil Schroter.

Zirtual promises to help you save an incredible 5-15 hours every week because they're well-versed in administrative tasks and typically handle them faster.
5. Remote CoWorker
Founded by Gidon Levy, Remote CoWorker is a staffing agency specializing in offering virtual assistants to entrepreneurs and businesses of all kinds.
All of their virtual members work out of offices in the Philippines, enabling them to offer very competitive hourly rates. If you want to take your company from a one-man show to a flourishing business, they are your go-to virtual assistant company.
Some of the benefits of working with Remote CoWorker include:
They only hire seasoned virtual assistance and bookkeeping professionals.

They offer services in multiple languages, including Spanish and English.

They also provide a free trial, so you can test out their services before committing to a monthly plan.

You'll be assigned a dedicated virtual assistant and account management once you've signed up.

Coworker's pricing starts at $5.99/hour and is an absolute bargain compared to other virtual assistant companies on this rundown.

Their virtual assistant services are scalable.

They also offer help from lead generation experts, accountants, graphic designers, consultants, web developers, and more.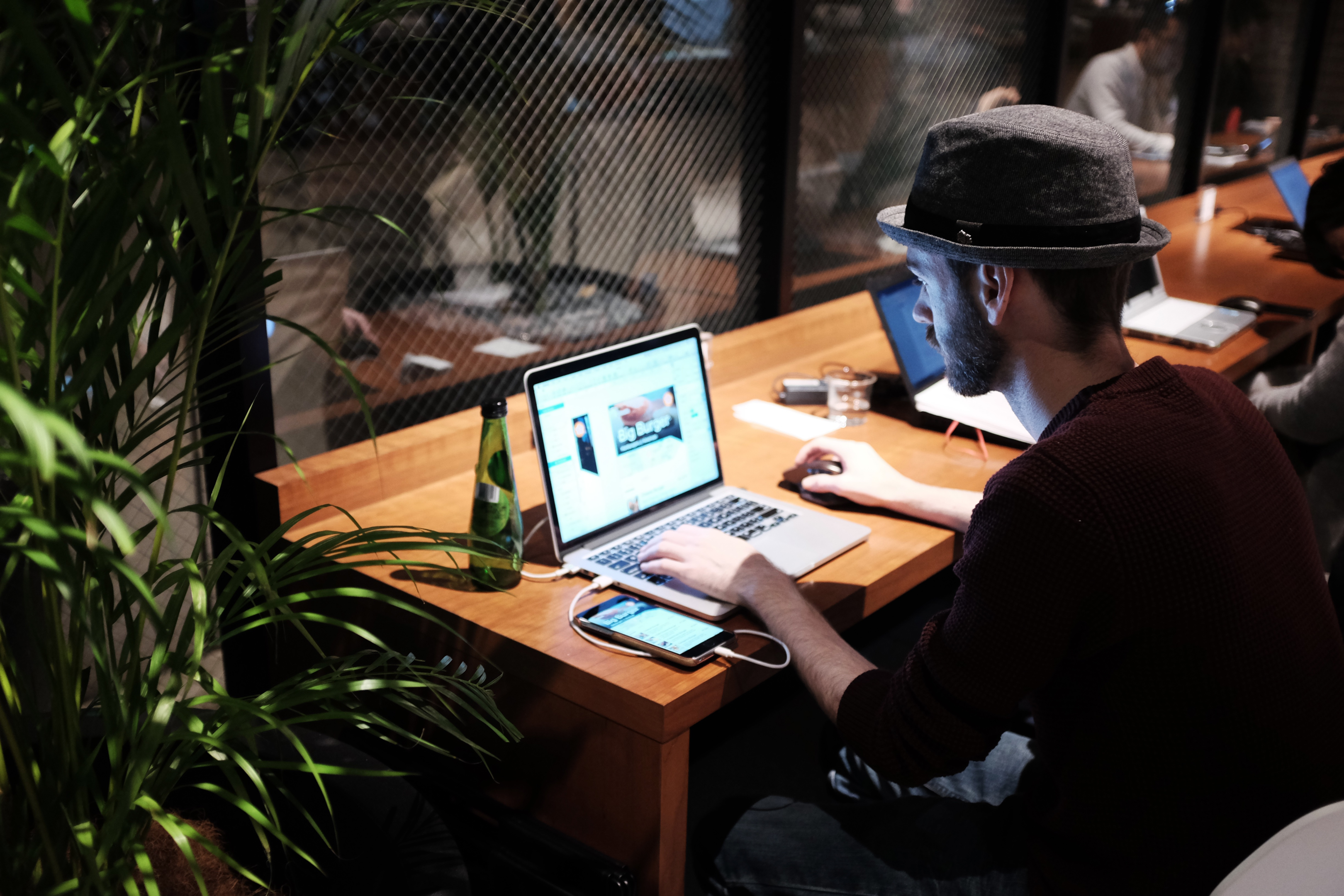 6. My Outdesk
When it comes to virtual staffing in the real estate sector, only one agency takes the crown: My Outdesk.
Founded 13 years ago and based in Sacramento, My Outdesk promises to offer your business scalability, flexibility, and cost-savings to adapt swiftly to changing market and business conditions.
Other benefits of using MyOutdesk include:
Their talent-acquisition process is unmatched by any other outsourcing agency, including a stringent background check and an unerring vetting process.

Having served 6000+ clients, including industry giants such as Re/Max and Keller Williams, My Outdesk has quickly become the most reliable provider of real estate virtual assistant service in the US.

You get one week of service free (approximately 40 hours and over $400 in value) once you hire a MyOutdesk personal assistant. You also get a free one-on-one consultation with one of their specialists for planning a customized scale and growth strategy for your business.

They provide the highest level of data security and legal protection.

They hire and recommend only 2% of all their virtual assistant applicants to their customers, meaning you'll get top-notch virtual assistance service every single time.

They claim to save over 60% of the cost of hiring a full-time employee.

Endorsed by several software & CRM leaders, including Firepoint, SalesDialers, and Landvoice

They offer a wide range of industry-specific services such as administrative support, inside sales, customer support, and marketing.

They are a highly-rated virtual assistant company with more than 600 verified business reviews and over 55 million dollars in client savings.
7. Prialto
Launched in 2001, Prialto is the only executive-focused virtual assistant company in the US. It runs as a managed-service provider and can assign you a virtual assign member that knows the ins and outs of your industry.
Here are some top benefits of Prialto:
They provide ongoing mentoring and professional development to keep your virtual assistant's skills up-to-date.

They give you personalized options to help double-down on high ROI marketing efforts.

Their virtual executive assistants are curated and managed from their headquarters in Portland, with expert support from their global staff in Central America and Asia.

They provide a fully-fledged virtual assistant personnel team that includes a personal assistant, project manager, and backup assistant.

They have a transparent pricing plan with no hidden fees. With a Prialto unit of $1200/month, you'll get at least 55 hours/month of support, continual productivity coaching, free episodic overflow time, process optimization, and enhanced work-life balance.

Other than executives, Prialto helps sales professionals, real estate agencies, high-growth startups, service professionals, and business owners to make strides in their dynamic business environments.

Consistently recognized by Forbes, Huffpost, Entrepreneur, and Thrive Global for outstanding virtual assistant service.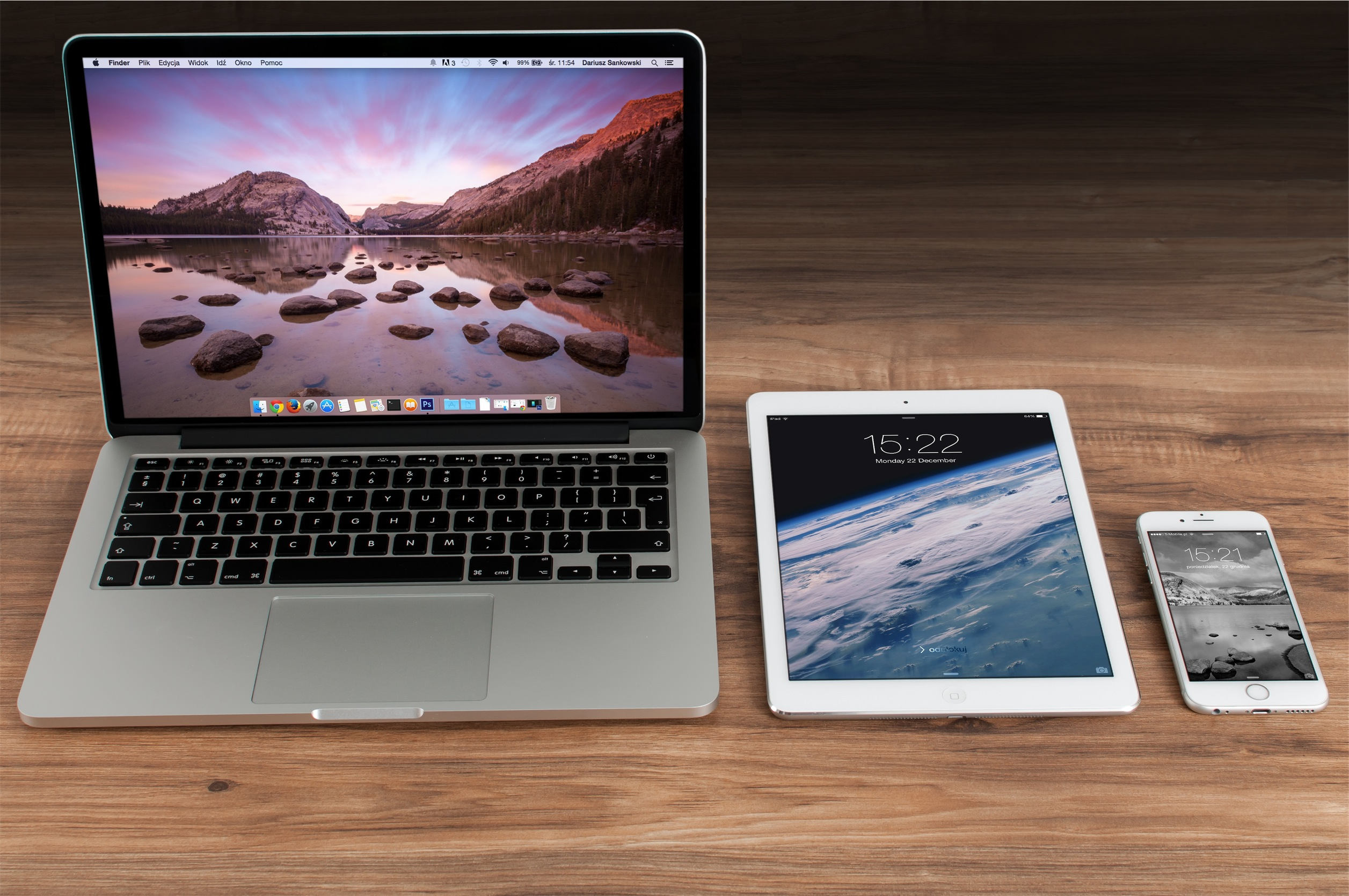 8. 24/7 Virtual Assistant
True to its name, 24/7 Virtual Assistant works round the clock to help individuals to get a foothold on their work and life. Their mantra is pretty straightforward: Helping you get your job done, enjoy life more, and find all that lost time.
So if you're looking for a personal assistant to lend a hand with your day-to-day activities that extend beyond the office (think: online shopping, paying bills, etc.), the 24/7 Virtual Assistant, without question, should be your choice.
Here are some of the benefits of using 24/7 Virtual Assistant:
They offer an entire suite of administrative support, including sorting & filing, scheduling & appointment, word processing & typing, running errands, and more.

They provide timely customer service in the form of live support.

If you hire their bookkeeping assistant, you can expect them to help you with Expensify, Quicken, Quickbooks Online, Quickbooks Accountant, and other top accounting tools.

They are very transparent about their pricing plans, with options ranging from $15/hour to $499/month professional plan to $999/month VIP plan. Of course, there are other plans in between, depending on how far your dollar can stretch.

You can also outsource talent in data mining, inbound sales, and web services.

If you need a hand with your HR tasks, the 24/7 Virtual Assistant should be a no-brainer.

They've recently launched PhotoFusion, a virtual photo editing solution that makes your real-estate photography business a total breeze.
9. OkayRelax
The newest kid on the block, OkayRelax, takes the hassle out of your daily tasks by offering consistent, personalized assistance. OkayRelax was founded in 2015 to help busy people save time and sanity.
Their main selling point is how easy they make finding the perfect virtual assistant and making it efficient and cost-effective.
Here are reasons why you should use OkayRelax:
The Personal Tasks team specializes in menial jobs like finding restaurant reservations, appointment scheduling, subscription renewals, etc.

The Family Tasks team takes pride in handling recurring family-oriented tasks like movie reservations, looking up the best daycares, and so on.

The Travel Tasks team makes sure your travel plans fall into place as you'd like them to. It could include simple tasks, like booking flights, scheduling conferences and meetings, etc.

The Business Tasks Team comprises professionals that focus on office presentations, inbox management, data manipulation, and so on.

They recognize that each individual is unique and matches you with a dedicated virtual assistant for your needs.

They grant access to a user-friendly dashboard where you'll be regularly updated on your tasks' status.

They provide timely and consistent feedback if you ever feel the itch to check up on your tasks' progress.

Their pricing plan is transparent and well within reach. For the professional suit, which goes for $99, you get 25 tasks per month. If you want more bang for the buck, go for the executive plan at only $299 per month.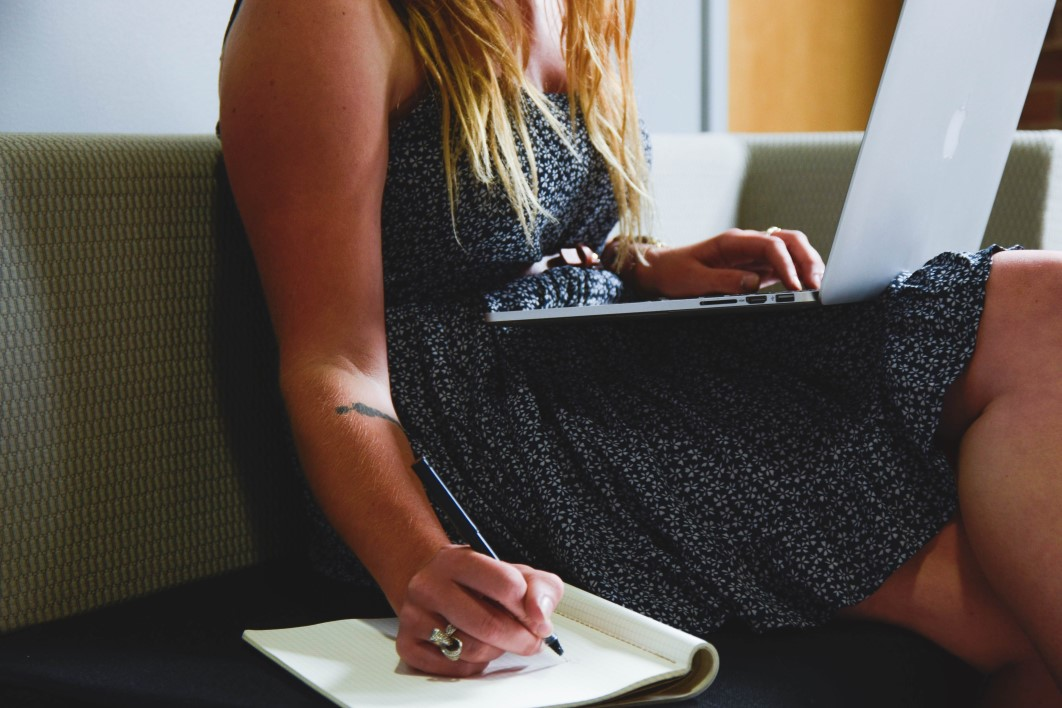 10. Boldly
Boldly is a virtual assistant company specifically meant for demanding business founders and executives. If you're looking for top-notch virtual assistants to handle sophisticated tasks, look nowhere else but Boldly.
Unlike other virtual assistance provides, they don't let you pay them until you speak with your preferred virtual assistant and approve the match.
Boldy are quickly becoming favorites in the virtual assistant world because they offer the following benefits:
They provide over-the-top customer service, which includes access to a trained backup in case you're caught up with emergencies or vacation.

Their essential virtual assistant services include project management, writing & editing, bookkeeping, C-level assistance, personal support, marketing & social media, and more.

A US-based premium dedicated virtual assistant at Boldly can integrate into your team to interact seamlessly with your suppliers, staff, and clients.

They offer services in multiple languages such as French, German, and Spanish to help your business expand into new untapped markets.

No matter which pricing plan you choose, you'll benefit from the same customized matching process and their absolute dedication to quality. Pay up to €1920 for a 60-hour plan per month and as low as €990 for a 30-hour plan per month.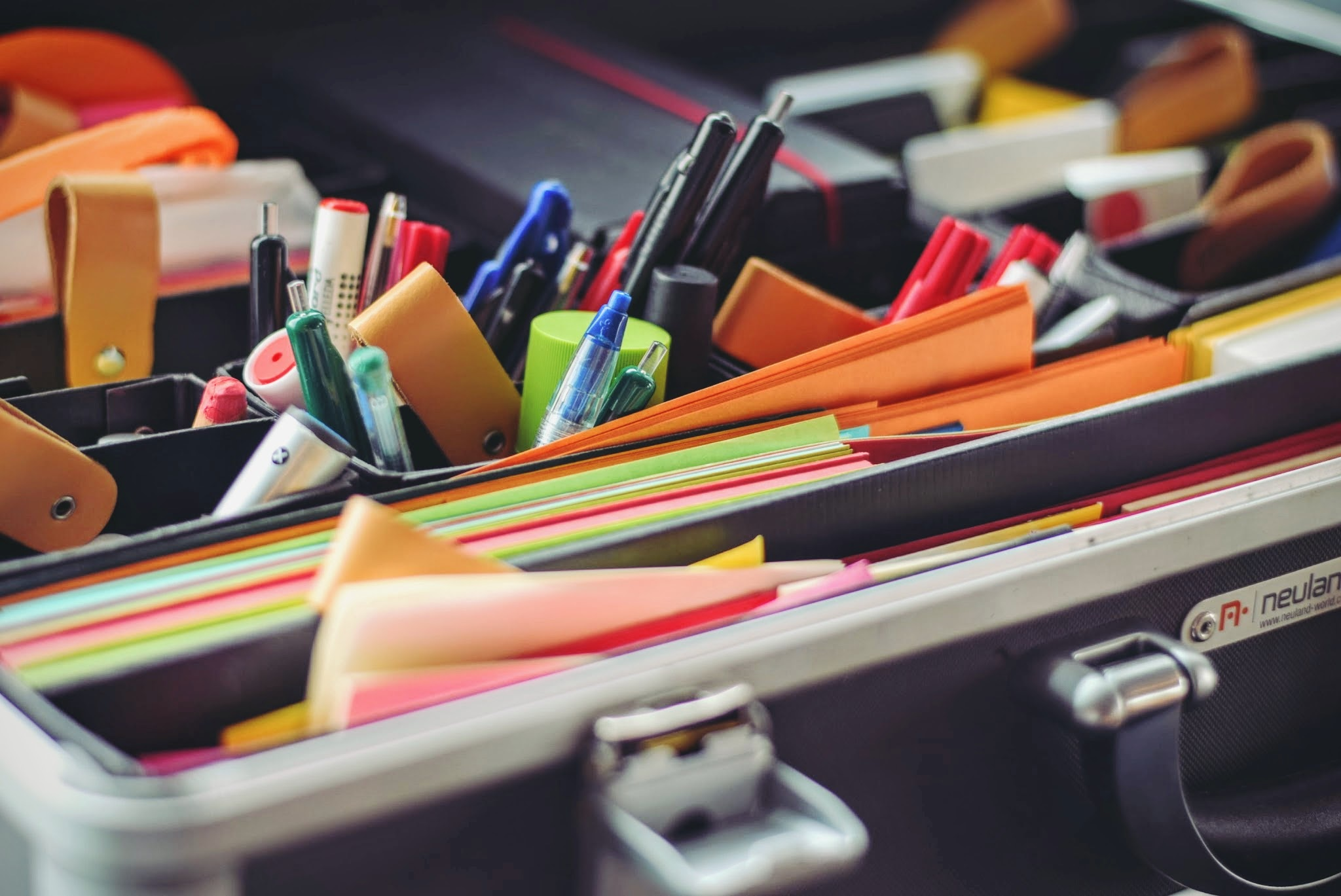 Wrapping Up – It's time for a virtual assistant service.
You've done a lot. Really. Time to stop bogging yourself down with every other task on your schedule and do the work that truly matters.
The virtual assistant industry is growing and a virtual team is not only a thing of the future, it's a thing of the here and now.
Consider hiring a virtual assistant from one of the virtual assistant companies above and see what they can do for your professional and personal growth. Outsource tasks to a full-time assistant, and watch as you move faster toward your goals.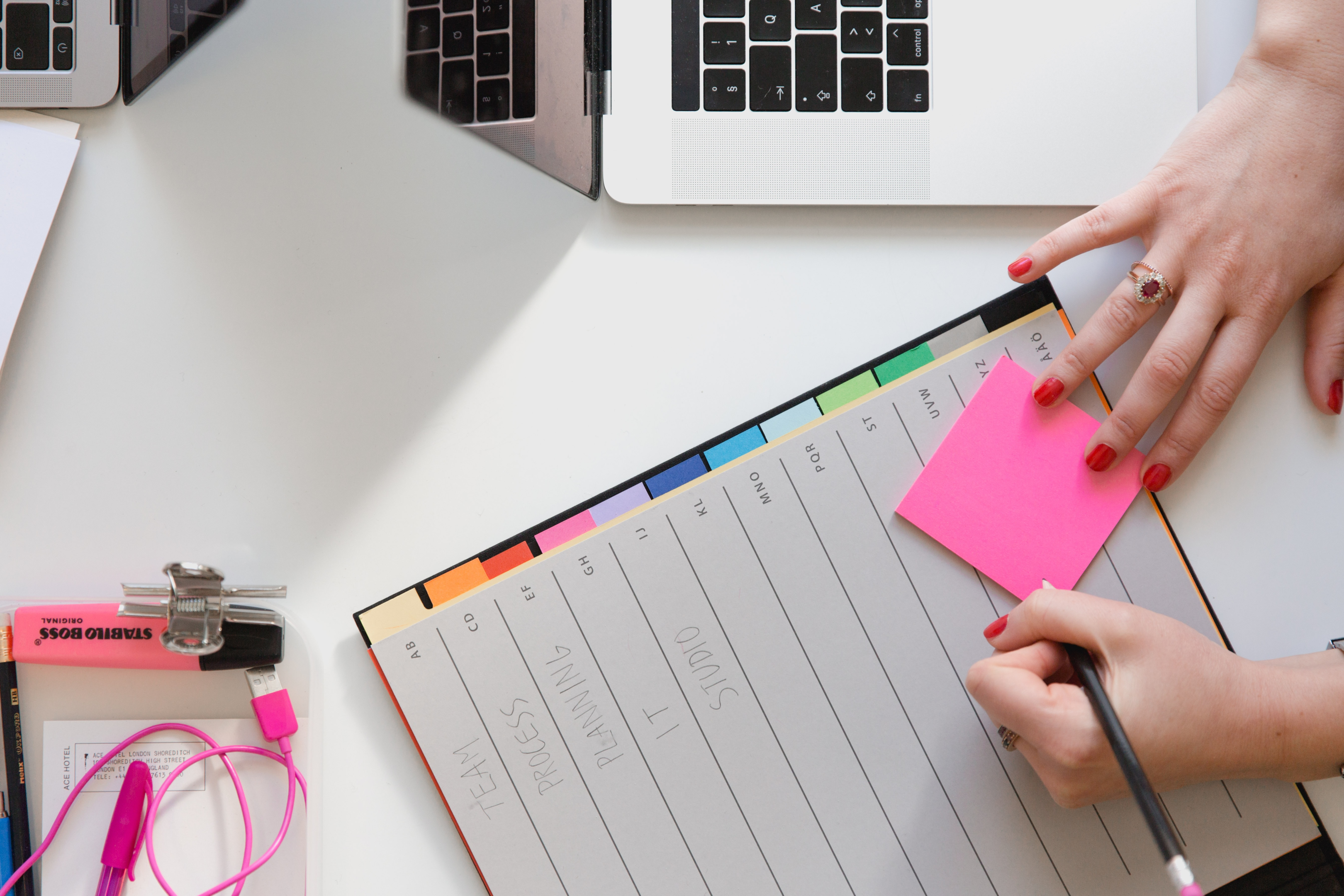 Zirtual – More things done, More free time, less stress with a virtual assistant.
Here at Zirtual, we believe that you deserve to take a little weight off your chest by outsourcing talented Personal Assistants ready to take on administrative services, help with digital marketing, save you time, etc.
Whether you're a small business owner looking to jumpstart operations or a busy professional looking for a way out of a compact schedule, our platform can match you with a dedicated virtual assistant unique to your needs. Take the first steps towards increased productivity and reduced stress with Zirtual today!