Are you feeling overwhelmed with all the different tasks you have to do every day? Are you feeling like you're not being productive enough? If so, it might be time to invest in a virtual assistant.
Virtual assistants are the backbone of any successful business. They help you handle your daily tasks and save time, money, and energy.
But, finding a virtual assistant is a challenge of its own. There are so many options out there when it comes to finding a decent virtual assistant. But don't let yourself get overwhelmed with all the different options — we've done the legwork for you! In this article, we'll walk you through the steps of finding a virtual assistant you can depend on that meets your needs and budget.
TL;DR — getting a virtual assistant from one of the best virtual assistant services will save you a lot of headaches in the long run, and despite sometimes looking more expensive, actually provide a better value per dollar than direct hiring. Read on to find out why — or request a consultation with a member of our team to get answers on how to best utilize a virtual assistant today.
What is the role of a virtual assistant?
A Virtual Assistant can take care of tasks such as client communication, organizing and scheduling appointments, research, and more. They're flexible and can help you grow your business. They can assist with administrative tasks while also learning new skills and improving upon them over time.
You'll find VAs in all types of industries: from accounting departments to design firms, marketing companies, and more. More often than not, a virtual assistant takes care of most (if not all) general administrative support.
The best part about working with a virtual assistant is that they're flexible and can help you grow your business. They can assist with administrative tasks while also learning new skills and improving upon them over time.
Are you feeling overwhelmed with your to-do list? Are you struggling to find time to focus on what's important? A virtual assistant can help.
Here are four specific ways a virtual assistant can help busy executives and business owners be more productive:
They can help manage your calendar and schedule appointments. This will free up your time to focus on other things.

They can act as a second set of eyes for important projects, ensuring that everything is done correctly the first time around.

They can keep track of deadlines and due dates, making sure nothing falls through the cracks.

They can manage email correspondence, take care of replies, and sort through spam so that you don't have to worry about it.
These are just a few of the ways a virtual assistant can help you get your work done in an efficient and organized way. Whether you need someone to take care of daily tasks or larger projects, consider hiring a virtual assistant today. You'll be glad that you did!
What is a Virtual Assistant Service?
A Virtual Assistant Service is a type of business that provides specialized assistance to clients remotely. Virtual assistants specialize in a variety of tasks, such as answering emails and scheduling appointments, managing social media accounts, and updating content for websites or blogs. They may also take care of tasks like data entry and editing/proofing documents for clients.
Built-in flexibility
Unlike traditional assistants who work on-site at an office or from home offices, virtual assistants work remotely from their own homes or other locations. Because they're not physically present at their clients' workplaces during the day, virtual assistants are often able to work flexible hours — and can work part-time or full-time if their clients need it!
Feeling Overwhelmed?
Are you too busy to take care of all the little things that need to get done each day? Are you feeling overwhelmed and stressed out, not knowing where to start? Well, you're not alone.
Let a VA take the pressure off!
Virtual personal assistant services may be just what you need. A virtual assistant is a professional who provides specialized assistance to clients remotely, meaning they can work flexible hours and from anywhere!
How do Virtual assistants help?
Some of the most common services VAs provide are answering emails and scheduling appointments, managing social media accounts, and updating content for websites or blogs.
They can also take care of tasks like data entry and editing/proofing documents.
If you're feeling overwhelmed and want some help getting organized, a virtual assistant might be the perfect solution for you!
With a virtual assistant service, you can have someone dedicated to helping you get organized and manage your time more efficiently. Plus, since their services are usually highly specialized and tailored to meet your exact needs, you don't need to worry about projects getting overlooked or falling through the cracks.
You can also rest assured that all of the work will be completed by a qualified professional who is experienced and knowledgeable about their craft as hiring practices at a reputable virtual assistant service like Zirtual are stringent and only accept top candidates. At Zirtual, for example, we only accept the top 2% of applicants, who are all US-based and college-educated virtual assistants.
So if you're looking for some help getting organized and managing your time more effectively, a virtual assistant service could be just what you need! No matter how busy you are, there's always someone available to lend a helping hand. So don't hesitate to reach out and ask for some assistance today. You'll be glad you did!
Advantages of Working With The Best Virtual Assistant Companies
There are many advantages to hiring from established VA businesses versus direct hiring. As mentioned above, a dedicated virtual assistant can help with a range of different tasks (digital marketing, accounting, social media management, project management, writing, data entry, and research), or they might be assigned to work on specific projects. This will open up time on your schedule so that you can achieve a better return on investment from your time and money by focusing on the core aspects of your business.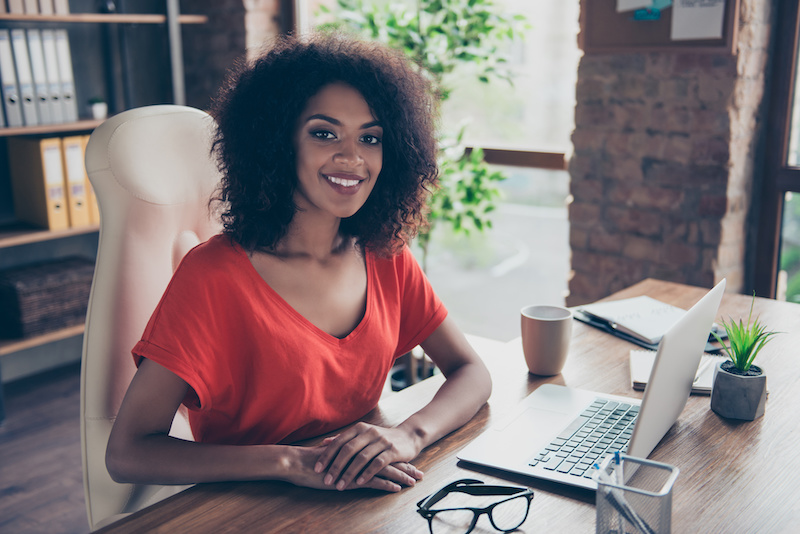 Many businesses are finding that outsourcing work to a virtual personal assistant can help them to be more productive and efficient. But of course, it all depends on the type of work you have and the abilities of your dedicated assistant.
Advantages to working with a service
Here are some advantages of working with a virtual assistant from the best virtual personal assistant service:
The best virtual assistant companies help in choosing the best fit for your business's needs. They have a wide selection of virtual assistants with different levels of experience and skills, and they can provide you with the right person who is both qualified and knowledgeable to complete the tasks at hand.

Virtual assistant companies also provide technical support to their clients, including training and guidance along the way. This is especially beneficial for businesses that are new to working with virtual assistants or may not have the expertise required to manage them on their own.

Finally, when you work with a virtual assistant company, you can rest assured knowing that your data is protected and secure. Virtual assistant companies have strict guidelines and protocols in place to ensure the safety and security of all data they handle. This will give you peace of mind that your information is safe.
Finding the right company is key.
Overall, working with a virtual assistant company has many advantages. Depending on your business's needs, you may find that it's a great way to save time and money and improve your workflow. If you're considering hiring a virtual assistant, be sure to do your research and find the right company with the best fit for your business.
Drawbacks to Virtual Assistant Companies
It's would be unrealistic to only share the positive side of virtual assistant services. And while there are some disadvantages, in some cases it's just a matter of fit that can be easily remedied by rematching.
You also won't be able to directly communicate with them regarding their work performance. If they're not doing their job, it's up to you to report this back to the company that hired them and sees if they can replace them with someone else. Finally, if you decided to outsource virtual assistant services from other countries where labor is cheaper, there may be some issues with communication due to language barriers.
How much should I pay for virtual assistant services?
The average hourly wage of a virtual assistant is just under $26 according to sources like Indeed and Ziprecruiter. This means that you can expect to pay anywhere from $15 to $40 per hour, depending on the quality and experience of your virtual assistant. This also doesn't include any company overhead costs like training or payroll software that aren't included in those figures (but many companies or independent contractors don't have these either). The minimum you should expect to pay is between $15 and $20 per hour; anything less than that may not be worth your time if they have no experience or are unreliable.
Yes, you get what you pay for! It's cliche but has its merits. If you find the cheapest virtual assistant out there, it's highly likely they will do the cheapest work for you. And if you have sensitive content you need help with, having a vetted VA with a background check might be important to you. This means hiring from a company that has done the work for you and has sophisticated and dependable virtual assistants at the ready.
In the end, it's up to you and your business needs. Research virtual assistant companies to find the right fit for you. And remember, quality comes with a price tag so make sure that you're getting value for money.
By working with a virtual assistant company, you can find an experienced and qualified individual who is able to complete the tasks at hand efficiently. You can rest assured knowing that your data is secure and that you have technical support if needed. Doing research beforehand will help ensure that you get the best virtual assistant to meet your business's needs.
How do I find a trustworthy virtual assistant?
If you're looking for a reliable virtual assistant, you'll want to make sure that the company is trustworthy. The most important thing to do when researching a virtual assistant company is to find out if they have any previous experience in the field. Look up their website, read testimonials of their service, and speak with a representative on a free consultation to get your questions answered. If they don't seem like they know what they're doing, then it's probably best not to hire them.
If you're hiring a virtual assistant directly as an independent contractor, look for whether or not their previous clients are satisfied with their work. You can usually find this information by looking at past reviews on the internet (many times on the same profile page you will hire them from). The more positive reviews there are, the better!
Another important thing to look for when hiring a virtual assistant is how well they work with others. If you're going to be working closely with your VA, then it's important that they have good communication skills and are able to effectively communicate their ideas. This is especially true if the VA will be working with clients on an ongoing basis.
Finally, make sure that you pick a virtual assistant that is familiar and comfortable with the type of work that you need to be done. If they aren't experienced in the kind of tasks you'll need them to do, then they may not be able to manage your
Best Virtual Assistant Services & Companies
The best company for you depends on your budget, the size of your project, and how much time you want to spend managing your VA.
If you're looking for a small task to be done once, like an image edit or adding a link to a website, it's going to cost less than hiring someone part or full-time. So if you're just trying it out or need something quick and cheap, consider hiring from UpWork or Fiverr.
On the other hand, if you need someone reliable who can help with more in-depth projects that require communication over days or weeks (like proofreading and scheduling blog posts), then Zirtual will probably be better suited for those needs since they offer more personalized services at higher prices. Their virtual assistants become part of the team and can work with you for any length of time, for a minimum of one month.
Ultimately, the best virtual assistant company for you is going to be the one that fits your particular needs and budget. Do some research before you make a decision, as not all companies are created equal! Good luck in finding the perfect fit for your project.
Final verdict
Virtual personal assistants can help you concentrate more on the tasks of your life. Virtual Assistant businesses are staffed entirely in the U.S. by a VA company with employees from other continents. Even though most companies have highly qualified VA candidates, your choice largely depends on what you need. It is important to consider the cost, time frame, and qualifications when looking for a virtual assistant. Most importantly, choose someone who can provide you with the support and services that best suit your needs. With the right match and proper communication, you can make working with a VA a successful experience for both of you.
Having a VA help manage your day-to-day tasks can free up your time to focus on the bigger picture and increase your productivity. Whether you need help managing emails, scheduling meetings, or other administrative tasks, a virtual personal assistant is an invaluable resource that's worth investing in. The final verdict: Virtual Personal Assistants are an invaluable asset for anyone looking to free up their time and maximize productivity. With the right VA service provider and a little bit of planning, you can make the most of your virtual assistant's capabilities to improve your business operations.
Virtual Assistants are highly recommended for any business or individual who is looking to streamline their workflow and increase productivity. The combination of cost and convenience makes them an ideal solution for a variety of tasks. From scheduling meetings to managing emails, virtual personal assistants have become an invaluable resource for businesses and individuals alike.
The financial investment in hiring a virtual assistant is well worth it — you will be able to get more done with less effort, freeing up more time for other aspects of your life.